Max Richter's Sleep
Carmel Smickersgill, Tours & Activities Editor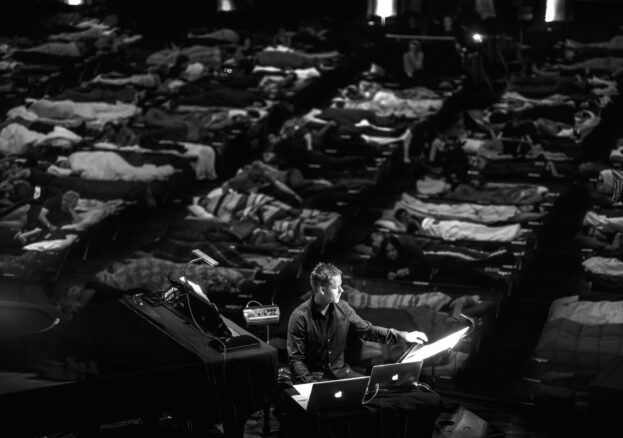 Max Richter's Sleep is one of the more extreme pieces of music to be written in the 21st Century. This 8.5-hour long odyssey is designed to be listened to during a full night's sleep with Richter describing it as a piece that should be experienced rather than listened to. When the piece has been performed live, audiences have listened on beds rather than seats, where, through Richter's sub-bass and comforting drones, they are encouraged to find slumber.
This September, HOME will be showing the 2019 film created in celebration of the piece. Emmy-nominated director Natalie Johns weaves in BAFT-winning Yulia Mahr's personal archive and performance footage from Berlin, Sydney, and Paris to create a rich portrait of a shared artistic process, along with contributions that illuminate both the science and story behind the work. Mahr and Richter are long time collaborators who have continued to create work in lockdown, exploring the themes of human experience and connection.
A piece that should be experienced rather than listened to
The film reflects Richter's vision to disassemble the rush and chaos of modern life, replacing it with an experience of meditative calm and community. Through following the process behind an ambitious open-air performance of this extended opus, you are given an insight into the artistic and practical problems a piece of such enormous scale creates.
Take yourself away from the outside world and enter one of complete calm with this award-winning documentary and Max Richter's Sleep.
This preview screening will be followed by a pre-recorded Q&A with Richter and Mahr.