Mandabi at HOME
Tom Grieve, Cinema Editor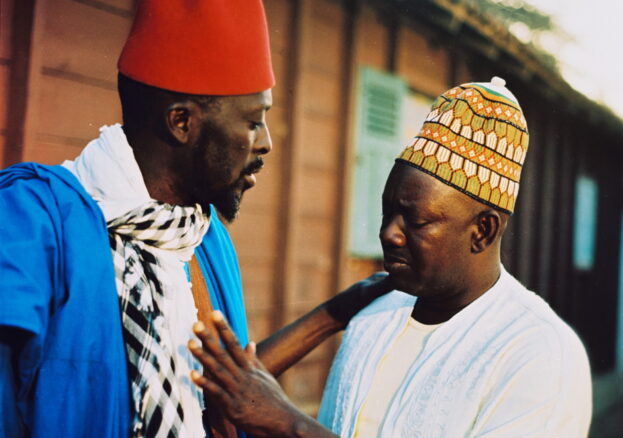 Newly restored and back in cinemas this June is Mandabi, Ousmane Sembène's 1968 Venice Film Festival Grand Jury prize winner. Senegalese writer and director Sembène is probably best known in cinema-circles for his 1966 captivating, caustic Black Girl, about a young Senegalese woman who is mistreated by her wealthy French employers. It is exciting then, to see another of the filmmaker's works so widely available.
And Mandabi more than lives up to the bill. Set in Dakar, the film tells us the story of Ibrahim (Makhouredia Gueye), a proud man and occasional figure of fun, who receives a money order for 25,000 francs from his nephew living in France. As news of the money spreads, Ibrahim is besieged by needy neighbours. Meanwhile, he and his two wives justify some minor indulgences, even as he struggles to redeem the order due to a succession of costly bureaucratic hurdles.
The film operates as a bright, funny satire, taking aim at colonialism, Senegalese society and the tragic figure of Ibrahim, who quickly transforms his demeanour once he thinks his luck is in. Mandabi has a welcome week-long engagement at HOME, with selected screenings preceded by a recorded spoken word performance from poet Aaron James and performance on a kora from Moussa Dembele, musician.