Manchester Podcast Festival
Ian Jones, Food and Drink Editor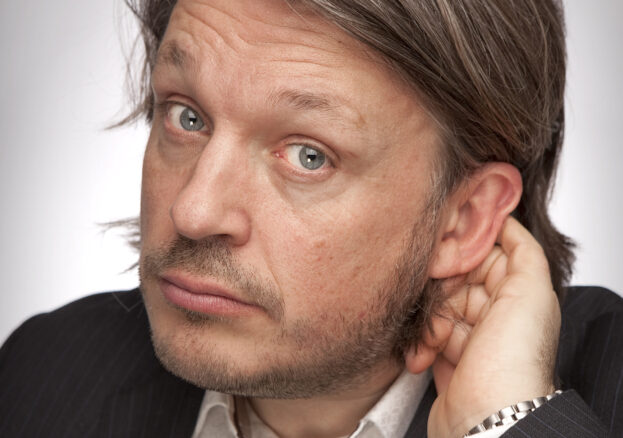 This October sees the very first podcast festival to hit Manchester, the Manchester Podcast Festival, featuring all manner of major names in comedy and spoken-word.
As the name suggests, this is a series of live recordings of the best UK podcasts, across various Manchester venues in early October. The Manchester Podcast Festival is the brainchild of comedy promoter Michael Clapham and Emma Zillmann, programming director at Kendal Calling, Bluedot and Off the Record festivals.
It features an impressive line-up of some of the most listened to podcasts currently streaming, packed into four days of live performances.
The Manchester Podcast Festival features all manner of major names in comedy and spoken-word
Danish comedian Sofie Hagen kicks things off on Thursday 4th October, with Made of Human at the Union Theatre. Known for tackling taboo subjects with charm and razor-sharp timing, Sofie is one of the fast-growing comics in the UK thanks to her hugely likeable personality.
This is followed by Gabrielle Ebulue's Three Track Podcast, in which Ebulue gives his guest the impossible task of naming and discussing just three of their favourite songs, as well as music in general. An unmissable show for those who love music, passionate debate, and laughter.
One of the biggest names on the UK comedy circuit, Russell Kane hosts Boys Don't Cry at The Bread Shed – a mix of humour and serious conversation, Kane and guests get their heads around some of the issues that men spend a lifetime not talking about.
Richard Herring, who brings his Leicester Square Theatre Podcast to The Dancehouse theatre
Friday sees The Totally Football Show at the Royal Northern College of Music. Join Jimbo, Producer Ben and other voices from this wildly-successful football podcast for their first live show in Mancunia as they talk Pep, Mou, United, City, the other mob down the M62 and much, much more.
Football not your bag? Fear not, there's the The Two Shot Podcast at the Union Theatre, in which actor Craig Parkinson (Line of Duty, Misfits, Four Lions) sits down with a superb line-up of guests to discuss the highs and, more interestingly, extreme lows of being an actor.
Another major name brought to Manchester is Richard Herring, who brings his Leicester Square Theatre Podcast to The Dancehouse theatre. All good comedy fans know RHLSTP as the award-winning series in which Herring chats with some of the biggest names in comedy. News of the guest hasn't been announced, but we're promised an 'amazing surprise guest' from the city.
Hoovering with Jess Fostekew is Saturday's main event, at the Union Theatre. Here, Jessica Fostekew (Motherland) delivers a podcast about gobbling, guzzling, nibbling, scoffing, devouring and wolfing all up… or if you will, hoovering. In this live edition, Jess will be joined by actor and star of Coronation Street, Cherylee Houston, as well as wicked comedian and co-host of mega-podcast All Killa, No Filla Rachel Fairburn, plus other super guests to be announced
Finally, Sunday brings The Guilty Feminist at The Dancehouse. Here, award-winning comedian Deborah Frances-White and special guests discuss topics 'all 21st century feminists agree on' while confessing their insecurities, hypocrisies and fears that underlie their loft principles.