Manchester Food Tour From Canals to Canapés
Carmel Smickersgill, Tours & Activities Editor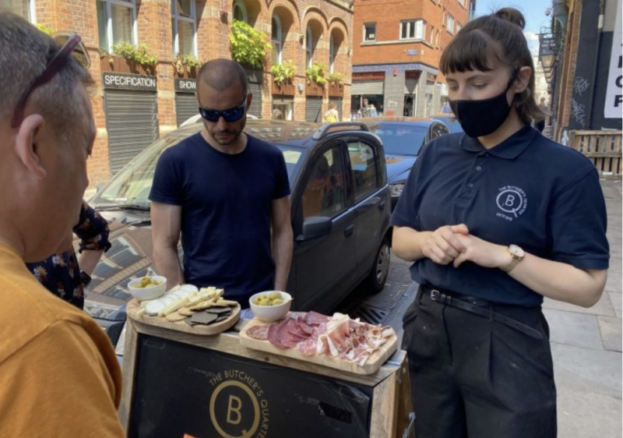 Manchester's culinary scene has been rapidly expanding over the years as our Food and Drink guide would indicate. However, here at Tours and Activities, we don't believe there's a better way to sample the city's melting pot of cuisine, than in an all-encompassing food tour. Join Manchester Bites for an artisanal tour of Ancoats and the Northern Quarter in Canals to Canapés.
The picturesque cobbled streets of Ancoats have recently become a huge draw for ambitious restaurateurs. Not long ago, this area was known for its industrial past and reputation for workers living in less-than-ideal conditions. Now, it couldn't be further from that heritage, with newly built apartments and houses driving a growing scene for canalside fine wine and Michelin-star restaurants.
Manchester Bites will guide you around these historically charged streets, sharing stories and anecdotes from the lives of the people who used to inhabit the area, while you also sample some of the best food Ancoats and the Northern Quarter has to offer. You can see the history of the food in the area, it tells stories of immigration and community as well as exploring new foodie trends.
The food tour is a great way for those new to the city to get acquainted with Manchester's personality. You'll leave the beaten track as you discover hidden gems and must-visit stops – desirable for any food lover worth their salt. The historians won't be disappointed either, both the Northern Quarter and Ancoats have rich modern and Victorian histories which you'll discover along the route.
a gentle amount of walking between each stop
Each tour lasts approximately three hours and with ten different food tastings on the menu, you won't want to fill up before arriving. To break up the pure edible indulgence there's a gentle amount of walking between each stop giving you chance to digest some local history as well as culinary treats.