Make A Scene/ Way-Too-Interactive ABBA-a-long Muriel's Wedding at Chapeltown Picture House
Tom Grieve, Cinema Editor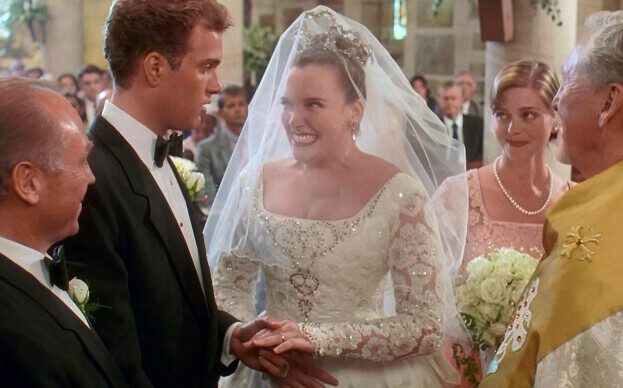 Manchester's favourite interactive film night is back this summer and they've lined up a proper camp classic. With specially created tropical themed cocktails and the pomise of an ABBA sing-a-long, queer film club Make A Scene and Live Cinema UK are showing beloved Aussie comedy Muriel's Wedding as part of BFI's Film Feels Curious season.
Step back into the '90s with host Gary James Williams as Toni Collette's socially awkward Muriel leaves small town Porpoise Split for the big lights of Sydney, in search of love, friendship and a big glamorous wedding.
As well as Gary's customary drunken commentary, audiences can look forward to dressing up and quoting along (Dress code: Hibiscus Island tropical couture), set recreations, interactive lighting and custom videos. There'll also be performances from drag queens Lill and Banksie as Muriel and Rhonda, as well as your chance to compete in the Hibiscus Island Starsearch Talent Show.
Make A Scene is known for its raucous, good-time vibe, and Muriel's Wedding is a perfect fit. The event is being held at Chapeltown Picture House which means that audience members can top up on food and drink at adjoining street food venue GRUB – here's hoping there's a little Manchester sun and the party can continue out into the garden.