Make A Scene Presents: Gremlins at The Refuge
Tom Grieve, Cinema Editor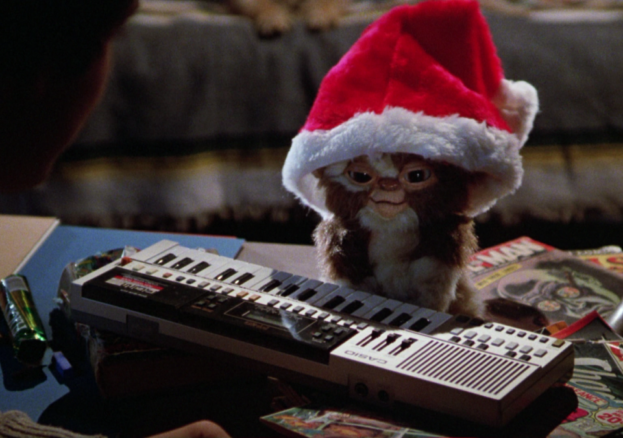 There are some turns of phrase so completely unexpected that they demand attention. At this point, we probably shouldn't be surprised by the outsized shenanigans and bonkers concepts that self-styled big gay interactive film club, Make A Scene come up with, but the term "drag queen Gremlins" did make us sit up with a start. Over the past few years, Make A Scene have put on way-too-interactive screenings of the likes of Hairspray, The Witches and Absolutely Fabulous, but this Christmas they are upping the ante with a festive event centred around Joe Dante's subversive classic, Gremlins at The Refuge.
You know the drill: don't expose them to sunlight, don't feed them after midnight and don't get them wet. Unfortunately, teenager Billy Peltzer (Zach Galligan) breaks the rules governing the care of his strange new pet, Gizmo, and unwittingly unleashes a troupe of chain smokin', lipstick wearin' degenerate Gremlins on his neighbourhood at Christmastime. Wonderfully anarchic, Dante's satiric tale of small town America disrupted during its most sacred season is perfect Make A Scene fare.
The Refuge and the wider Principle Hotel will, of course, be decked out for Christmas, with tasteful décor, meticulously arranged trees and cosy fireplaces. But this seasonal serenity will be interrupted, for one night only, by the chaos, slime, midnight feasts and fully interactive nature of Make a Scene and their drag queen Gremlin hosts – who, we are assured, are ready to sleigh. Refuge staff will be concocting special Christmas cocktails for the screening and guests are encouraged to don Christmas jumpers as a minimum – extra points and special drinks and prizes for those who go the extra mile and go full Gremlin garb.