The Witches – Roald Dahl Day Immersive Film Screenings at Z-arts
Tom Grieve, Cinema Editor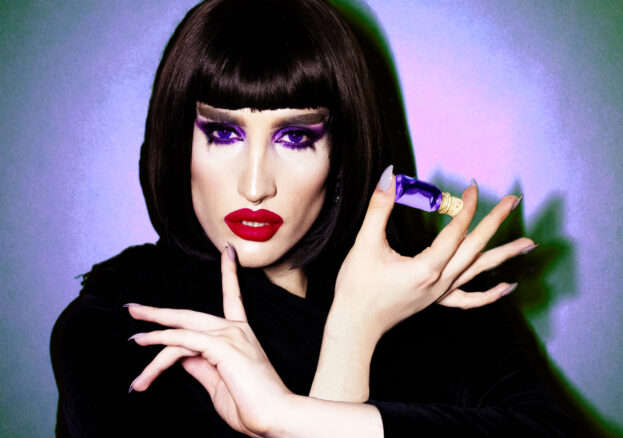 Timed to coincide with Roald Dahl Day, Make A Scene and Z-arts present an interactive, immersive screening of Nicolas Roeg's 1990 adaptation of The Witches. The film will be screened twice across the day, with a 14:30 showing for families (ages 8+) and a strictly adults-only event at 19:30. Z-arts will be dressed as the film's Excelsior Hotel and populated by Make A Scene's "cast of witchy drag queens" who have been schooling Z-arts' Youth Theatre Company in the art of drag, in order to transform them into the worst witches they can be.
Focussing on the story of a young boy (Jasen Fisher) who inadvertently spies on a convention of witches — led by Anjelica Huston's Grand High Witch — only to uncover their plan to turn children into mice, the film was produced by famed puppeteer Jim Henson. Henson made the not-obvious choice to hire Roeg, betting correctly that the director's dark sensibility would be a good match for Dahl's twisted imaginings. Roeg, of course, is more familiar to film fans as the director of decidedly more adult fare such as the David Bowie sci-fi, The Man Who Fell to Earth and Venice-set horror, Don't Look Now.
The director was forced to tone things down a little, and cut some of the scarier scenes, but the film retains his expansive visual signature through the use of close-up, handheld camerawork and tiled low angles. Meanwhile, The Witches is still considered amongst the darkest of children's movies, earning praise for the thin line it treads between high camp and stimulating horror.
The September events are supported by Superbia — Manchester Pride's year round calendar of cultural events. Audiences can expect chocolate, potions, spells and mice…as well as Afternoon Tea themed food, cocktails — mocktails for the kids — sweets, cakes, crafting and workshops. Families are encouraged to come dressed as their favourite Roald Dahl characters, whilst in the evening, there will be cocktails on offer to those dressed as the worst witches.