Loveless & Andrey Zvyagintsev Season at HOME
Tom Grieve, Cinema Editor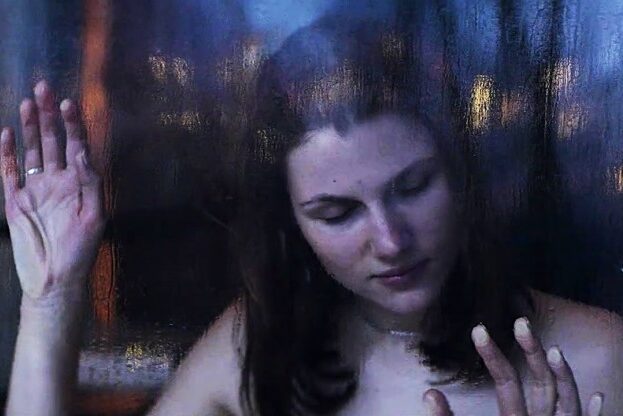 Russian auteur Andrey Zvyagintsev's highly anticipated Loveless arrives on the big screen this month following an acclaimed festival run that saw the film pick up the Cannes Jury Prize and Best Film at London Film Festival. It's another crushingly bleak, yet beautifully austere effort from a director who delivers a characteristically morally serious work concerned with mystery and the dysfunctional family. We spoke to Zvyagintsev at HOME in Manchester, where the Siberian has spent the afternoon bemused by the sight of Englishmen in t-shirts ("I felt cold looking at them!"), ahead of the release of Loveless (from Friday 9th February) and the accompanying mini-retrospective of the director's work that the cinema has lined up.
Loveless follows Zhenya (Maryana Spivak) and Boris (Aleksey Rozin), a separated middle-class couple waiting for their divorce to finalise, each having taken up with a new lover. They are impatient to start new lives; Boris with his pregnant younger girlfriend and Zhenya with a wealthy older man. The only obstacle in the way of a clean break is their twelve-year-old son, Alexey (Matvey Novikov), and they argue bitterly over who will look after him following the divorce. Neither want to burden themselves with the boy and they bicker in the kitchen, unaware that Alexey is listening – face fixed in a devastating scream of silent anguish. Both parents spend the following night with their respective new partners, each expecting that the other will be at home to look after Alexey.
When Zhenya returns the following morning, she learns that her son hasn't turned up for school for the second day running. She calls her husband, who is reluctant to leave work early for fear of his superiors noticing that things aren't all rosy at home — it's a Christian firm and divorce is against corporate policy. Meanwhile, the police unhelpfully suggest that her son will turn up, and besides, they haven't got the resources to chase down every runaway. Instead they point her in the direction of a volunteer search-and-rescue team who will have to pick up the state's slack. From there, Zvyagintsev depicts in detail the procedures of a long, soul-crushing search and also the spiteful recriminations Zhenya and Boris toss at each other. Throughout, there's a sense that the pair are largely concerned with how they are supposed to act and we are left to question the degraded conditions that have led to their failure as parents.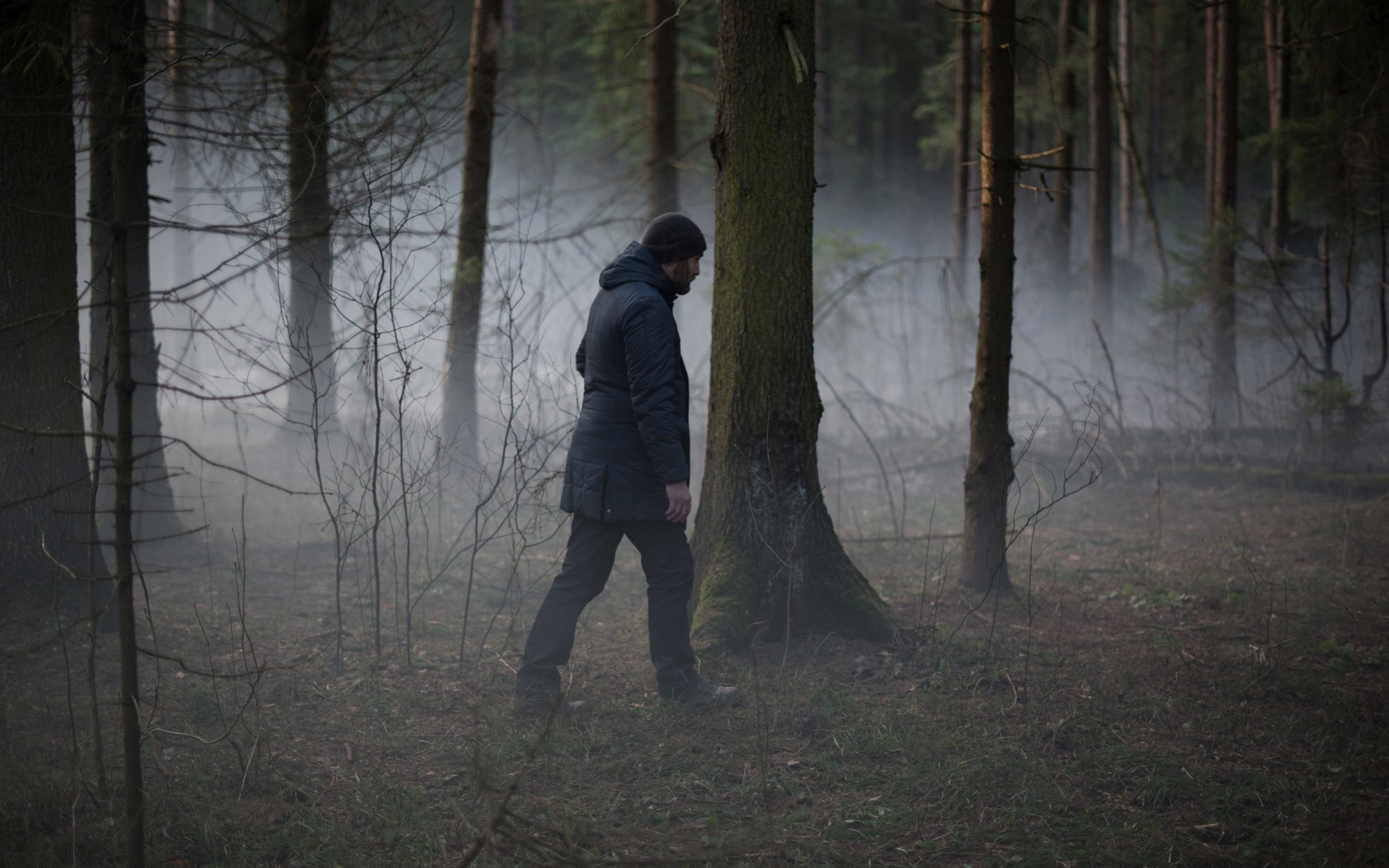 Zvyagintsev grew up aspiring to be an actor and spent ten unfulfilling years toiling in the profession before turning to direction with 2003's The Return (at HOME on Thursday 8th February). We ask how that experience has affected his approach to working with actors, "It helps to understand the psychological aspects of playing a character, and it is certainly helpful to be able to explain to a certain actor what to do in a certain place." But would he ever star in one of his own films? "No! Never!" Zvyagintsev finds the role of director to be all consuming, "It's a completely different scale of work and responsibility. The final time I was on stage, just before going to the set of The Return, it was like a cut, a final moment. When you have to decide whether your actress will be blonde or brunette, or the set should be green or red – all of the elements of the cinematographic image – it feels like you are spread all over the place, that's not the job of an actor!"
We note that Zvyagintsev has previously talked about the formative role that discovering the films of Italian director Michelangelo Antonioni played in his development as a filmmaker, "Antonioni's film L'avventura was the highest point of my impressions of cinema when I was a young man." He was already a film fan with an appreciation of Swedish director, Ingmar Bergman and he had watched almost all of the films of the great Russian director Andrei Tarkovsky, but watching L'avventura was a lesson, "Not a lesson like at high school, but a lesson that totally destroyed me in a positive sense before allowing a resurrection. It was a turning point because the film taught me a language of pure, undiluted cinematography."
Released in 1960, L'avventura remains a watershed moment in cinema history. Eschewing the neorealist style that had dominated Italian cinema, Antonioni's wandering, modernist masterpiece centres around the disappearance of a young woman on a Mediterranean boating trip. Zvyagintsev fell in love with the film's observational approach, but it was only during post-production on Loveless that he realised the similarities between the films. As they progress, both films take on a leisurely pace that backgrounds the search for the missing persons in favour of cool psychological enquiries that are reflected in the camerawork.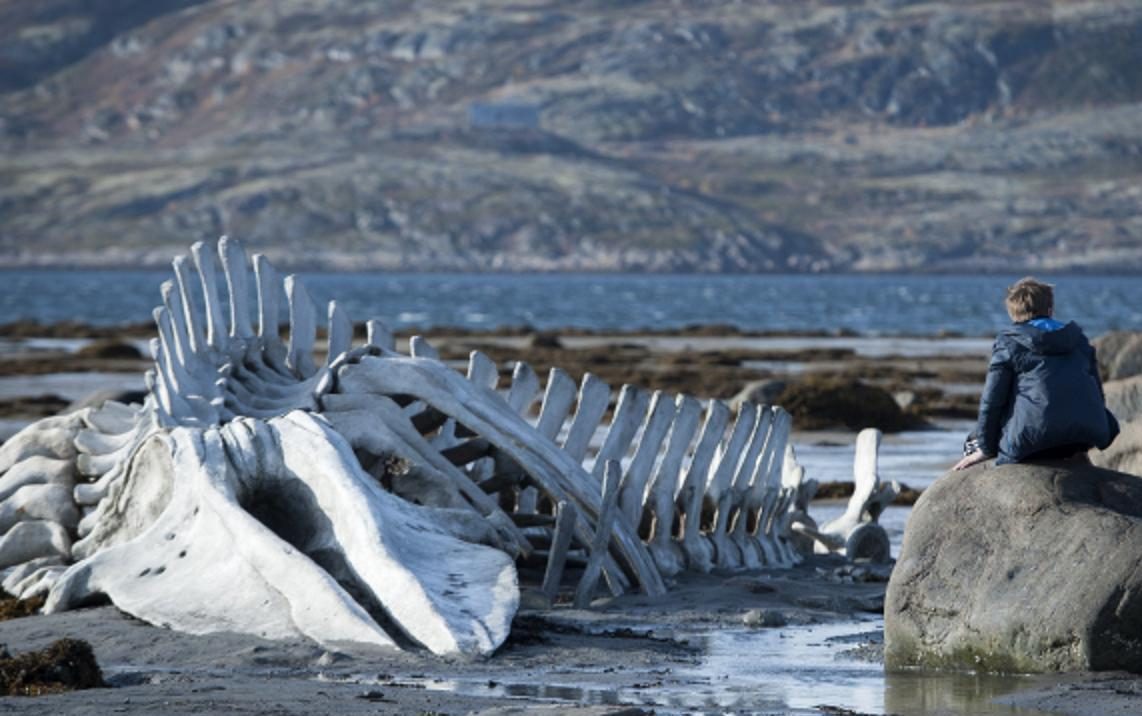 As with Zvyagintsev's Leviathan (screening at HOME on Saturday 9th February) in 2014, Loveless has been submitted as Russia's entry for the Best Foreign Language Film Academy Award, and while the country's Oscar selection committee still admires the filmmaker's work, the authorities have soured on him. Leviathan's grim, Kafka-esque depiction of corruption in north-west Russia was inspired by a story from the United States and features a Biblical, Job-like protagonist, but, without ever becoming didactic, it does take aim at aspects of the Russian church and state (many have noted the shot where Zvyagintsev frames the film's violent mayor against a portrait of Vladimir Putin.) The authorities were less than impressed and following the troubled reaction to Leviathan, Zvyagintsev decided it would be simpler to complete Loveless without the aid of state grants.
Nevertheless, the director believes claims that he is out to criticise his country are overstated by critics. He tells us that, "I try to provide a realistic depiction of the environment where my character's live. If it's set in Russia today then it's supposed to be Russia, and I am always honest about that reality." Indeed, Zvyagintsev says that there are big differences in the ways in which audiences react to his films, some British audiences have found Loveless inspiring, whilst Russians have bristled at what they see as a movie without hope. He's been talking about this film with audiences around the world ever since its first outing at Cannes last May, and he tells us that, "It is not only you who watches the film. The film is watching you too. You report on yourself when you show your emotions and explain your feelings about the film."
Note: We spoke to Andrey Zvyagintsev via an interpreter and quotes have been amended for clarity and flow.