Liverpool's Dream: Giant Spectacular
Gemma Gibb, Associate Editor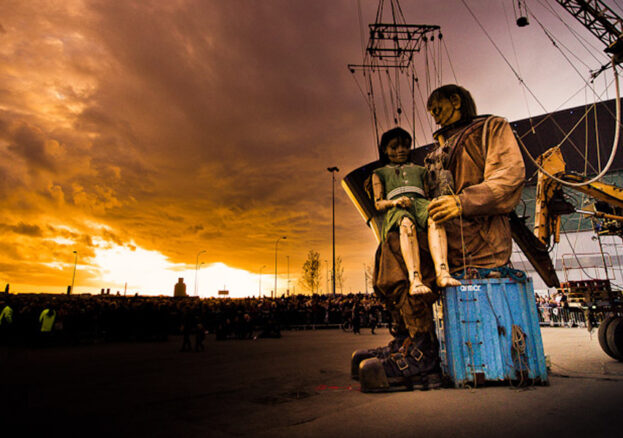 After four years of big rumours, do not miss this chance to take part in Liverpool's Dream. The largest street theatre event to take place in the UK this year, once again giant visitors will make their way around Merseyside to wow our hearts and minds.
Staged by the world-leading street theatre company Royal de Luxe, this is the last opportunity to see thousands of human puppeteers (Lilliputians) manoeuve huge, intricate marionettes (some as tall as 15 metres) across locations in Liverpool, Wirral and New Brighton in one mind-blowing weekend. It's also the last chance to see the giants anywhere in the world as the finale Giants show ever for Royal de Luxe.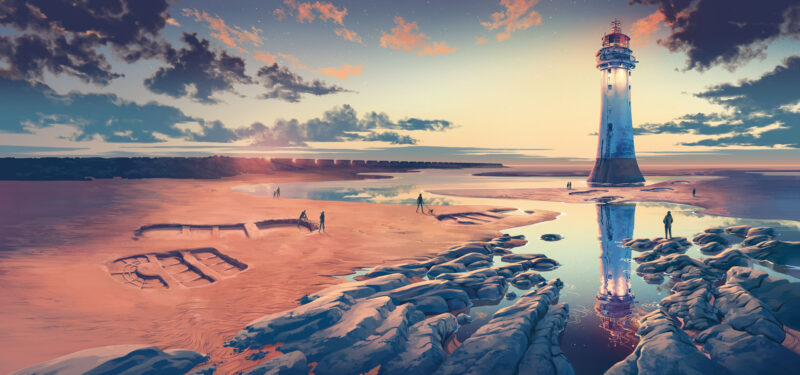 Never ones to shy away from creative adventures we love how Liverpool never does things by halves. First appearing in 2012 with Sea Odyssey (a story inspired by the centenary of the sinking of the Titanic) the adventures of the Little Girl Giant, canine companion Xolo and the Diver was nothing short of phenomenal. Returning in 2014 to mark the centenary of the start of the First World War the Little Girl Giant and Xolo were joined by a Grandmother.
The story and characters in Liverpool's Dream are set to continue this incredible feat of storytelling and magic. Pup Xolo will return set to enjoy licking unsuspecting members of the public once more. This time he will accompanied by the Little Boy Giant (originally premiered in Cameroon and 20 feet high, needing 27 Lilliputians) and The Giant ( a massive 33 feet high needing 44 Lilliputians with streetlamp eyes moved by motors).
Despite the scale of the event and giants themselves, the genius of these life-like marionettes is how they are brought to life by the personal stories and connections they reveal to the audiences that gather around them.  Community, mechanical wonder and theatrics will combine to create an ambitious mass-participation event – the scale and impact of which for those who witness it, will be sure to last a lifetime.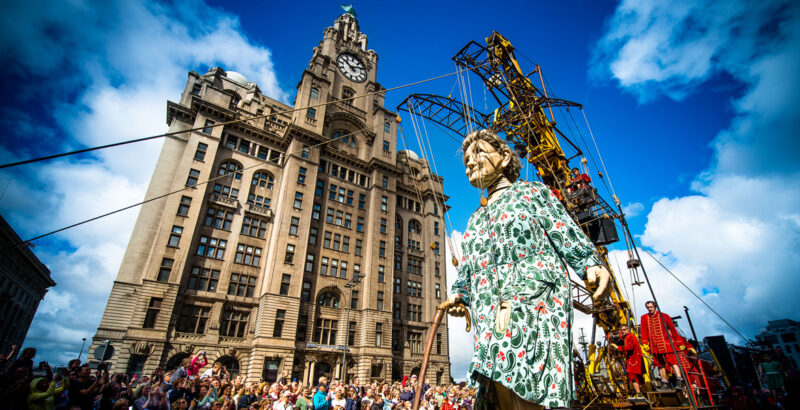 Head to the Giant Spectacular website to plan where you will see them, with interactive map and comprehensive details on times and locations across the weekend. They will cover over 20 miles, with many spots to be able to catch the magic.
Totally unmissable.