Lightpool Festival at Blackpool Promenade
Katie Evans, Exhibitions Editor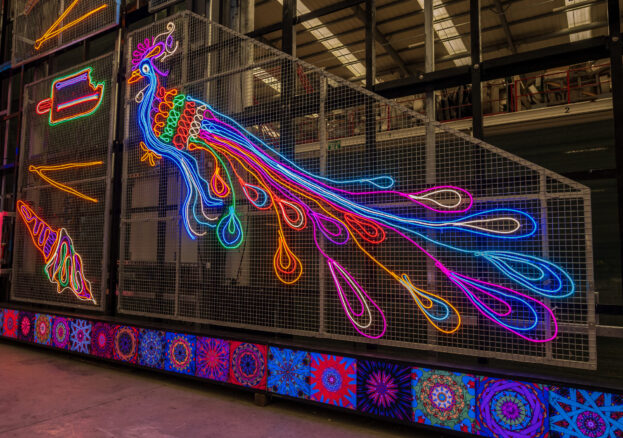 Blackpool's beloved Lightpool Festival returns in October with a packed programme of world-class entertainment and art.
Running from October 20-28, the festival will include world premieres and installations never before seen in the UK, including giant jellyfish and an alien invasion!
Artworks from Australia, France, the Netherlands and Spain will light up Blackpool's Golden Mile for its annual festival. And the town eagerly awaits the return of world-class artist Chila Kumari Singh Burman, MBE, whose 2021 work Blackpool Light of My Life was a stunning neon love-letter to the town. This year, Burman has created a 26-metre wide animated tableau Lollies In Love With Light, a kaleidoscopic celebration of Blackpool with a technicolour ice cream van at its centre, inspired by her parents' ice cream business. 
Meanwhile, Canadian-born Bruce Alfred has used 3D printing and 13,000 LED lamps in the first of a new series of tableaux titled Light Around the World. Specialising in Native American art, Alfred's design features eagles and orcas in its celebration of international cultures.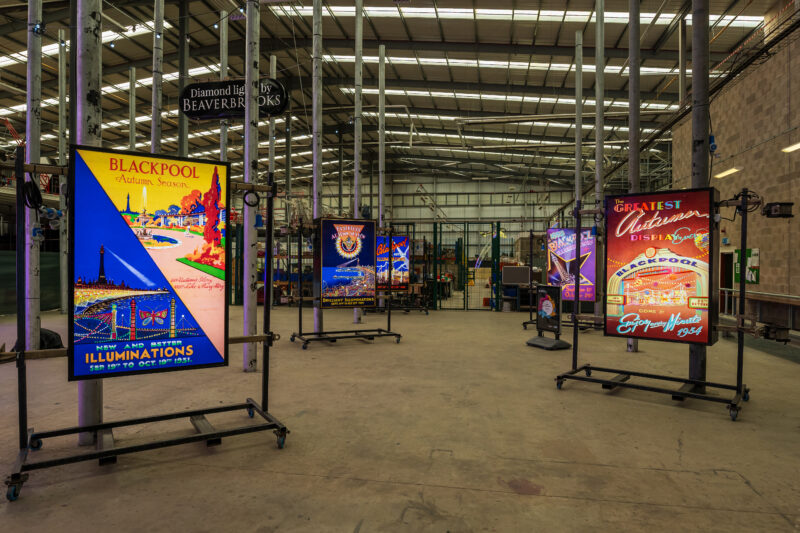 Expect even bigger and bolder work from this year's programme, with stunning light art installations and 3D projections including a "cloud of light", a 3.5 metre tall bird made of London taxis, and a "zoo" that comes alive at nightfall.
Immerse yourself in a sea of colour and light at Medusae, and spot St John's Church, draped in 50-metres of neon yearn. And after those weird and wonderful exhibits, head to the iconic Blackpool Tower, where an alien invasion has left giant tentacles stretching through the ballroom roof.
Part of Blackpool's wider Illuminations Season, visitors can follow the Lightpool Festival art trail all through the town centre and down the Promenade, with plenty of indoor and outdoor installations to explore. The nine-day event will also see the return of Carnival Magic, a firm favourite menagerie of carnival characters in a showcase of music and dance in the Tower Ballroom.