Blackpool North Pier
Tom Grieve, Cinema Editor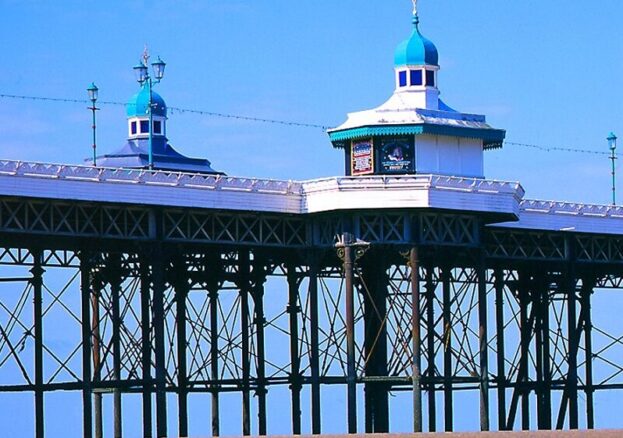 The oldest and longest of Blackpool's three Victorian-era piers, North Pier was traditionally the most respectable of the bunch. Unlike working class havens South and Central Piers which did a trade in open air dances and amusement, this was a place for orchestral concerts and reputable comedians.
The Grade II listed pier was designed by Eugenius Birch and opened in 1863. Things may have moved on since then, but despite multiple fires, innumerable storms and the odd collision with a boat, the pier retains its Victorian magnificence. Today North Pier is designated as Blackpool's Heritage Pier.
Visitors can catch a show in the historic North Pier Theatre, enjoy a tipple whilst listening to the organist in The Sunset Lounge — classified as Blackpool's largest beer garden — or play the machines in the pier's amusement arcade. While North Pier was historically the only pier in Blackpool with an admission charge, nowadays you don't have to spend a penny to access the boardwalks.