The Blackpool Tower
Creative Tourist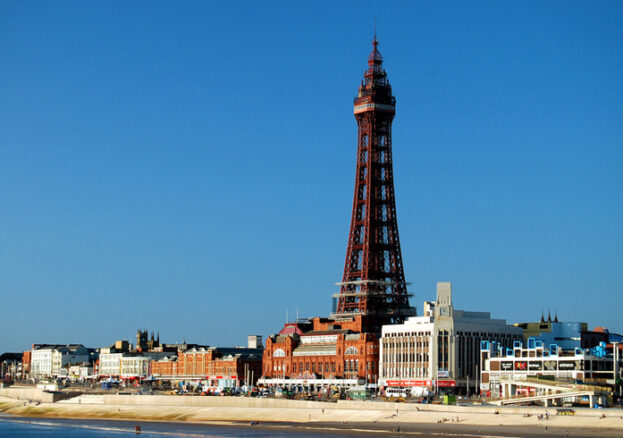 One of the most recognisable landmarks in the UK, Blackpool Tower is an iconic tourist attraction located in, you guessed it, the seaside town of Blackpool.
Standing at 518 feet tall, the tower was opened to the public in 1894. It houses a variety of attractions including a ballroom (beloved of Bob Dylan and, um, Strictly Come Dancing), circus, and observation deck which offers panoramic views of the surrounding area. The tower also incorporates the Blackpool Tower Dungeon, a spooky attraction which takes visitors on a journey through 1,000 years of Lancashire's murky past.
Architecturally, the tower it's a stunning example of Victorian-era engineering, heavily influenced by its Parisian counterpart. It was designed by the British architects James Maxwell and Charles Tuke, who were inspired by the elegance of the Eiffel Tower. It's made of steel and is divided into three distinct sections – the base, the tower itself, and the crown. The base features an ornate entrance and staircase leading up to the tower, while the tower section has a lattice-like appearance and features four observation platforms. The crown is the highest section of the tower and is topped with a flagpole and a weather vane.
The first, 19th Century visitors, stood in awe of the remarkable design, immense scale and ornate decorations. Even today, as attractions have evolved and developed within the Blackpool Tower, visitors are astounded by the remarkable World Famous Attraction's unarguable wow factor.