Psappha: Less is More at St Michael's
Johnny James, Managing Editor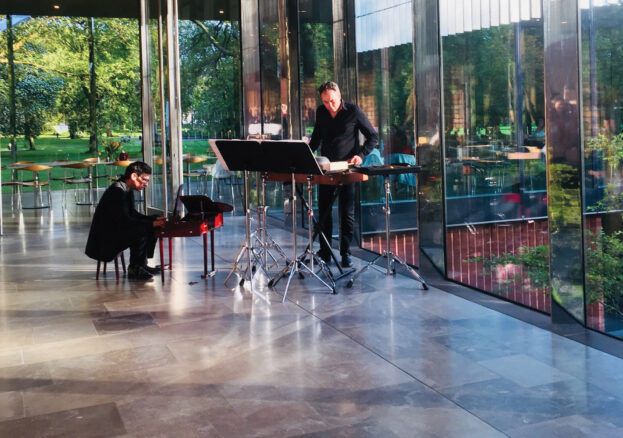 Psappha is the North of England's only stand-alone, professional contemporary classical music ensemble. They specialise in the performance of works by living composers, and in the music of the 20th and 21st centuries. Prizing the relationship between composer and performer, they have worked with composers from across the world to realise their ideas and concepts. At this concert, Psappha will perform a number of works by internationally renowned composers, as well as works by composers who have engaged with their talent development schemes. These works explore the many different relationships that spring from artistic collaborations.
The title of the concert is taken from young composer Molly Joyce's work of the same name. Commissioned by Justus and Elizabeth Schlichting for the Eighth Blackbird Creative Lab, Less is More was written in the spring of 2017. It's about the interaction and synergy of music and light. Alongside parts for percussion and piano, Joyce has also composed a lighting part, which she regards as equally important to that of the live performers.
Another notable composer in the programme is Mark-Anthony Turnage, who after the sad death of Peter Maxwell Davis, is Psaphha's new patron. His piece Duetti d'Amore will surely be a highlight of the evening's programme. Commissioned by Nicola Benedetti and Leonard Elschenbroich in 2015, it's a collection of five miniatures on the subject of modern love. Its focus is the instrumental personalities of the two performers, presenting them in musical narrative as the male and female partners of a romantic couple who quarrel, embrace, and make up in an ongoing pattern of stormy interaction.
With seven other pieces by seven other composers in the programme – including Peter Maxwell Davies' Sea Eagle – this promises to be a wonderful concert which showcases the music of international greats, as well as that of the next generation.