Les Misérables at HOME
Tom Grieve, Cinema Editor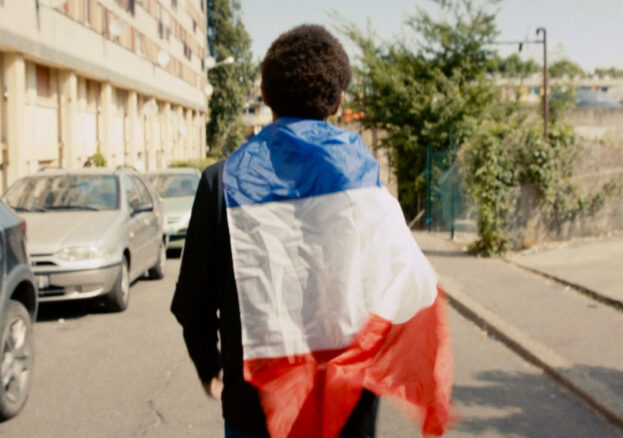 Ladj Ly borrows a title from Victor Hugo for his debut feature film. Set in Montfermeil, the same tough Paris suburb in which Hugo wrote his novel, Les Misérables sees the writer-director concoct a tale of police brutality, gangland politics and racial tension in the raucous aftermath of France's 2018 World Cup win.
The fizzy thriller follows transfer-cop Stéphane Ruiz (Damien Bonnard) on his first day with the cowboy-ish street crime unit, where he is teamed with a black officer named Gwada (Djibril Zonga), both led by white commander Chris (Alexis Manenti). Within minutes Chris has sexually harassed a 15-year-old girl and smashed the phone of a friend who tries to film him. The trio continue to work their way through the neighborhood as it becomes clear that the unit's modus operandi is abuse, violence and a series of quid pro quo agreements.
Training Day via La Haine would be a good comparison.
Ly's inciting incident is the unlikely theft of a lion cub by troubled teen Issa (Issa Perica). Stolen from a travelling zoo, the theft of the cub threatens to inflame community tensions and spark violence in the streets. Issa gives the game away with an ill-advised Instagram post, but the real threat of civil unrest is generated when the police officers botch his apprehension — with a camera watching.
Les Misérables has sparked some generous comparisons to Spike Lee's Do the Right Thing. In fact, Training Day via La Haine would be a good comparison as Ly sidesteps some of the thornier discussions surrounding law enforcement at the moment by using the untainted rookie Stéphane as an audience surrogate. In choosing to lean into the thriller elements of the plot, what Ly loses in nuance, he gains in pure exhilaration.