946: The Amazing Story of Adolphus Tips
Andrew Anderson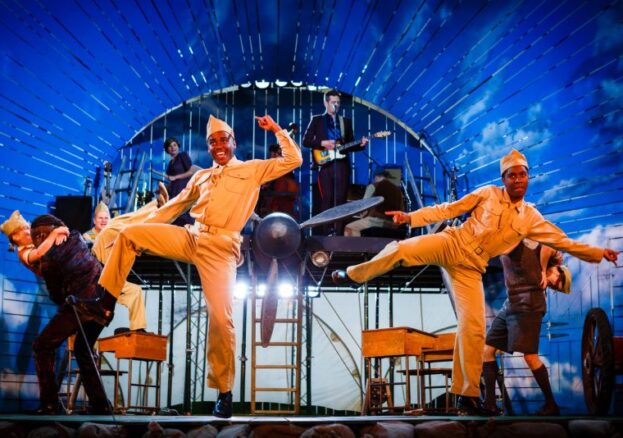 One of my favourite books as a kid was The War of Jenkins' Ear. It was a story of unexpected twists, and even though it was a kids' book it dealt with serious subjects in a straightforward way. It is a book that I still think about on a regular basis.
The author of that book was Michael Morpurgo, whose career is littered with amazing works like this – books like War Horse, which was made into such a strong stage adaptation by the National Theatre.
Now we in Manchester are to be treated to another Morpurgo masterpiece 946: The Amazing Story of Adolphus Tips. Delving into the D-Day landings, this story is every bit as entertaining as War Horse. Given that this is a Kneehigh production it should be full of flair, tricks and creative quirks.