Kathy and Stella Solve A Murder at HOME
Kristy Stott, Theatre Editor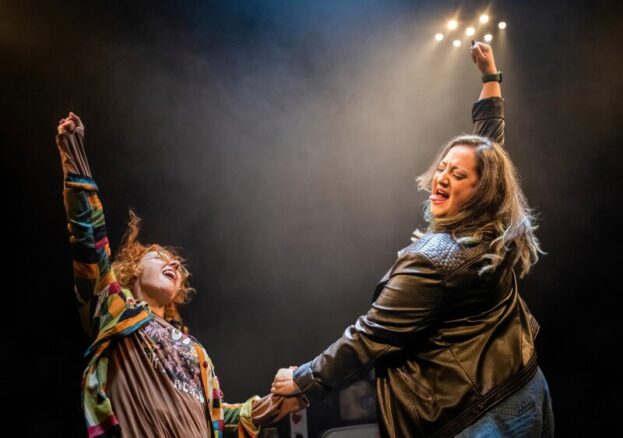 HOME Manchester's new theatre season brings a rich, varied and ambitious programme of performance. We're thrilled that the new season sees HOME collaborate on some brand-new productions with some of the UK's leading venues and companies, alongside hosting some of the most acclaimed touring shows.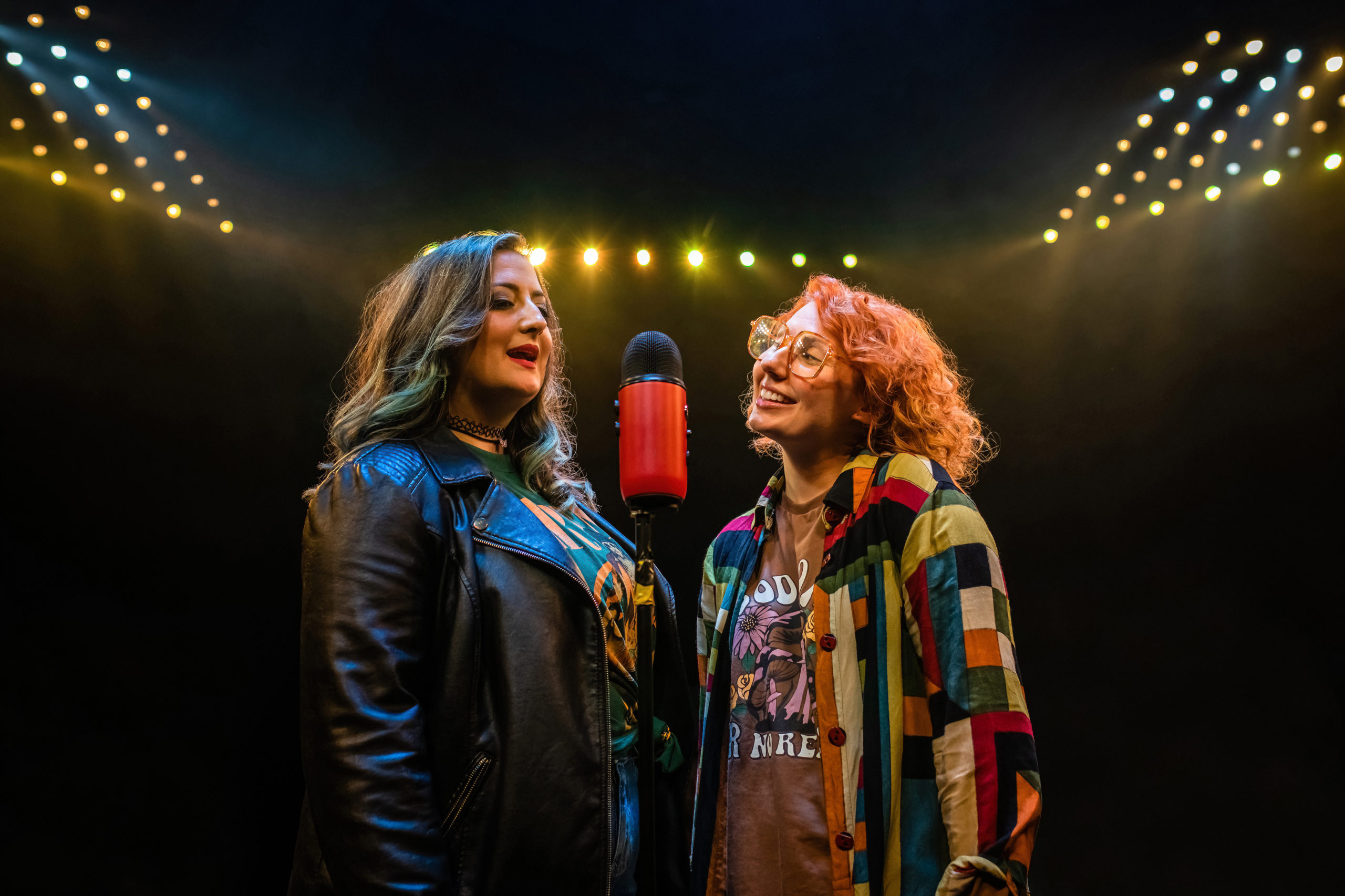 Kathy and Stella Solve a Murder is a touring production we've got our eyes on. This super joyous comedy musical is brought to the stage by Francesca Moody, the Olivier Award-winning producer behind Fleabag. Described as a "thrilling foray into silliness" by The Guardian, the show garnered a string of top-notch reviews when it played to sell-out crowds at last year's Edinburgh Fringe Festival.
Glittering with comedy gold, this raucous mini-musical centres around best Friends Kathy and Stella, hosts of Hull's least successful true-crime podcast. When their favourite author is murdered right on their doorstep, our super sleuths are thrust into a whodunnit of their own. Will they crack the case (and become a global podcast sensation) before the killer strikes again?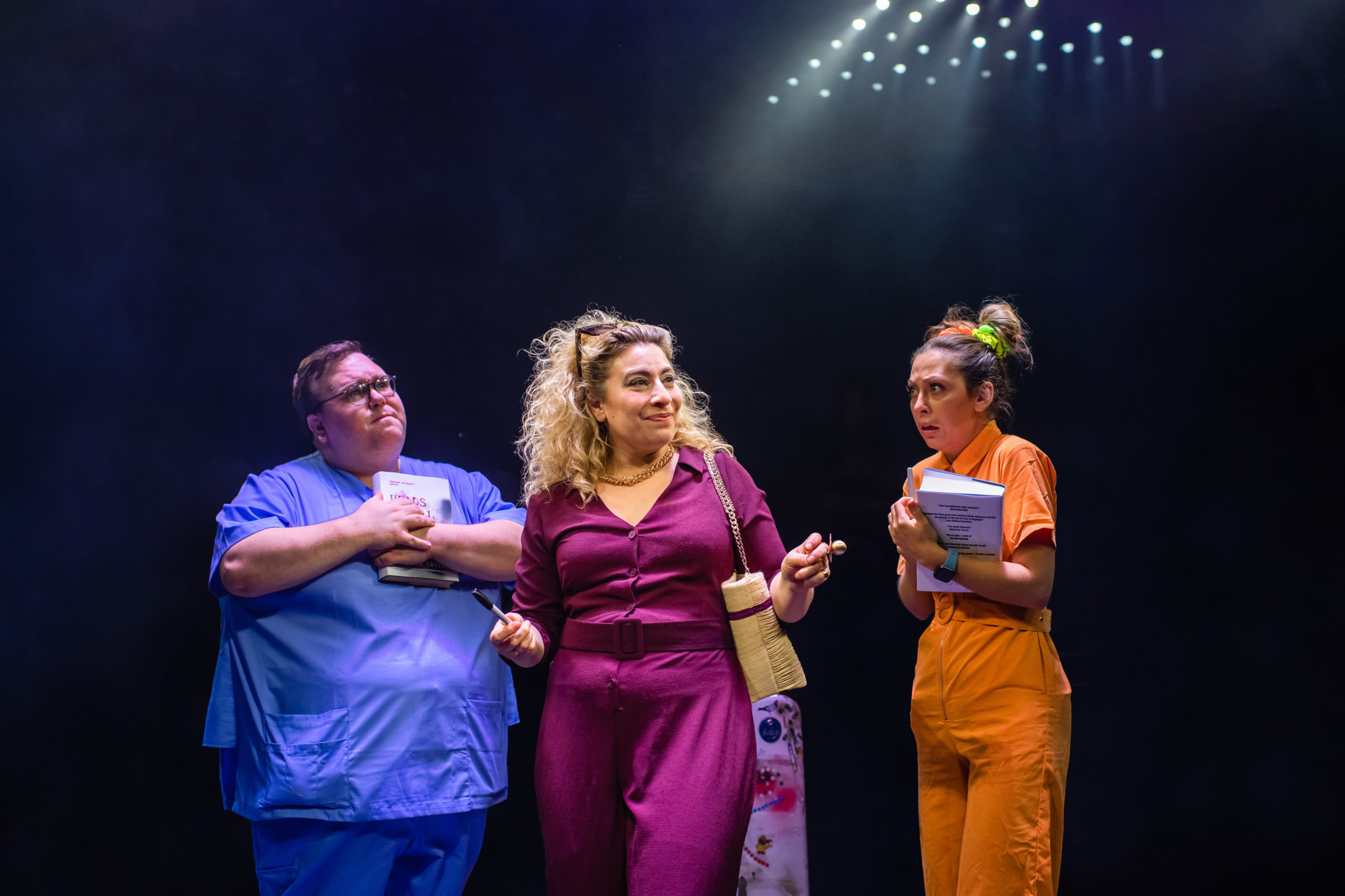 Written by Jon Brittain and Matthew Floyd Jones, Kathy and Stella Solve a Murder features some real laugh-out-loud musical numbers. Starring Bronté Barbé as bolshy and confident Kathy and Rebekah Hinds as timid, mousy Stella, the show is brilliant in its depiction of a wonderfully dynamic, and hilariously entertaining, female friendship. The cast of five is completed by Imelda Warren-Green, Jodie Jacobs and TJ Lloyd who play a number of different roles between them.
Cartoonish, cabaret-esque with a good dose of camp, Kathy and Stella Solve a Murder is a hysterically funny romp with a heart of gold.