Julie Brook: What is it That Will Last? at Abbot Hall
Kristy Stott, Theatre Editor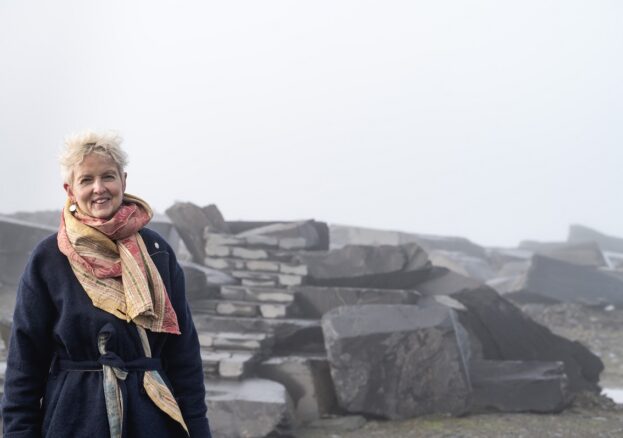 We're thrilled that Kendal's Abbot Hall will reopen on Saturday 20 May 2023 with a major solo exhibition by internationally renowned artist Julie Brook. Taking in Cumbria's stunning landscape – calming lakes and rugged fells – we can't think of a more perfect gallery setting to see this leading landscape artist's work.
The perfect gallery setting to see this leading landscape artist's work.
Signalling a new direction for Abbot Hall, this major solo exhibition explores the relationship between artist, land and the forces of nature. Incorporating film, sound, photography and drawing, the multimedia exhibition will include thirty years of Brook's work in the UK, Japan and Africa, alongside selected works from the gallery's acclaimed British art collection.
Brook studied art at the Ruskin School of Drawing and Fine Art. She creates atmospheric large-scale ephemeral sculptural pieces in outside settings, using the raw materials around her. Brook also incorporates drawing, photography and film into her practice – combining natural terrains with classical formalism.
Since 1989, Brook has been living and working in remote parts of Scotland, including Orkney, Jura, Skye and the uninhabited island of Mingulay in the Outer Hebrides. It is these beautifully remote, often wildly abandoned spaces that inspire her artwork.
Beautifully remote, often wildly abandoned spaces inspire her artwork.
A selection of works from the gallery's own celebrated collection will also be on display throughout the exhibition. Specially selected by Brook, the artwork will further explore the relationship between artist and landscape, and is set to include works by John Ruskin, Frank Auerbach, JMW Turner and John Piper.
And while you're here, why not follow the exhibition with a trip to The Armitt for the Beatrix Potter: Passions in Paint or take a stroll through Grizedale Forest where you can see over 50 sculptures in the open air. The South Lakes are brimming with culture and adventure.

The UK Shared Prosperity Fund is a central pillar of the UK Government's Levelling Up agenda and provides £2.6 billion of funding for local investment by March 2025. The fund aims to provide pride in place and increase life chances across the UK investing in communities and place, supporting local businesses, and people and skills. Click here for more information.