Jubilee Weekend at East Lancashire Railway
Shekina Rose, Families Editor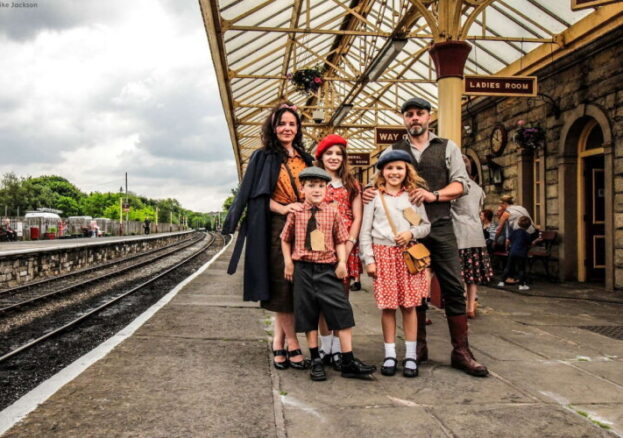 There's so much celebratory fun for all the family at the Jubilee Weekend at the East Lancashire Railway, taking place on 3-5 June. It's time to get dressed up in your glad rags and climb aboard a heritage steam train, taking you back to 1940s/50s Britain at its very best!
This will be a weekend of glorious celebrations and nostalgic entertainment. Take a stroll down memory lane and experience life as it once was, many years ago, as you listen to live music from the times, sip on cream tea, see glamorous old cars in the classic vehicle exhibitions, and browse the vintage stalls. You'll be tapping your toes to some spectacular acts providing brilliant family entertainment: Paul Harper, the Lancashire Belle, Kitty LaMare, The Washboard Resonators, Rum and Cola Girls and many more. A host of vintage stalls will offer clothing and memorabilia and you can even get your groove on with the Backstep Boogie Club, featuring classic dances from the 1940s, including the hand jive and the twist!
Other special events will include a speech commemorating the Jubilee of her Majesty The Queen, followed by the National Anthem. Get ready to be mesmerised as Hattie Bee plays the role of young Queen Elizabeth, with singing and speeches.
Thirsty? Head to the beautifully restored Observation Saloon for a delicious vintage cream tea. Is there anything more British…?!
So, for Jubilee Celebrations like no other, book your tickets for the Jubilee Weekend at the East Lancashire Railway by clicking on the link below.