Jo Clements: Everyone In This Room Is Connected To Everyone In This Room at the Whitaker
Maja Lorkowska, Exhibitions Editor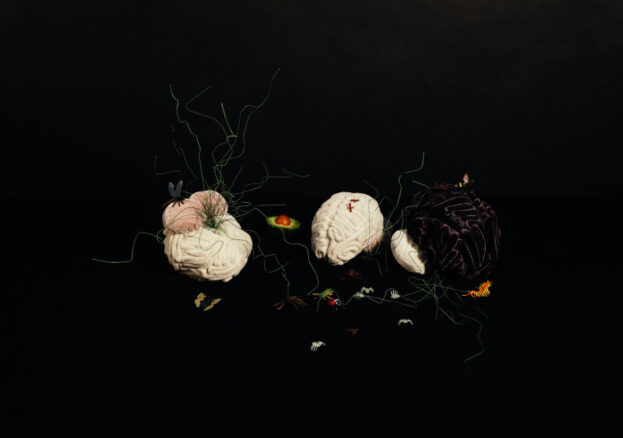 The Whitaker takes on the human brain this season – with a new exhibition from Jo Clements: Everyone In This Room Is Connected To Everyone In This Room, part of the Festival of the Brain.
Clements describes her own work as stemming from an anxiety about pursuing knowledge. In the online age, this can be heightened by both hyper-easy access to information and the awareness of its overwhelming amount. Her worries about being defined by the knowledge we accrue are expressed here in Everyone In This Room Is Connected To Everyone In This Room in the form of sculptures, augmented reality (AR) and the artist's key medium of film.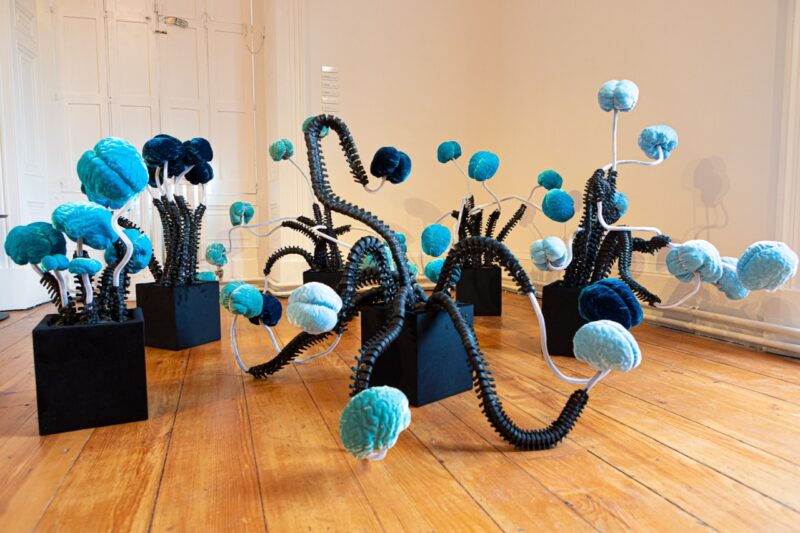 All of the work has been produced exclusively for the Whitaker and includes the premiere of three new film works. A sprawling Brain Garden made from silky velvet brains illustrates the tangled web of connections and visitors can interact with these sculptures via the use of AR.
One of the films being premiered, Jo's 90 (becoming brainy), draws on the artist's obsession with science fiction and the idea that a large amount of knowledge can be gained instantaneously with the use of an external, wearable device. Led by this concept, Clements tries on a 1960s hairdryer hood with a scary-looking copper mask and films herself in 90 different locations, while the voiceover describes 90 'facts'.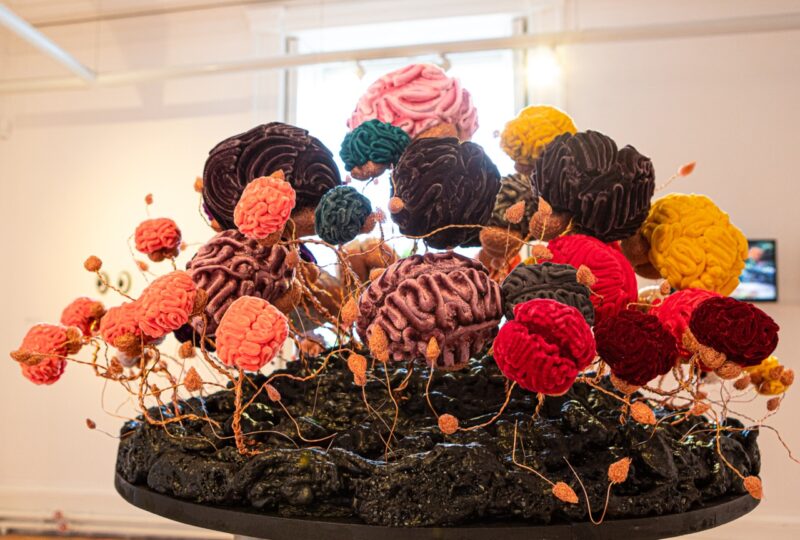 Combining true and fictional events, as well as psychological theories and Clements' extensive research into representations of the brain and learning, the pieces on display drift between scientifically-focused and humorous.
The show makes clear that knowledge is not always such a serious matter and adding a pinch of mischief may make the learning process just that little bit easier.
Alongside Jo Clements' show, visitors will also find work from Marjan Wouda, whose sculptures can already be found in Whitaker Park. In her display Familiar, the artist further explores Lancashire's landscape and folklore through sculpture and drawing in her signature style.