James Blake at Victoria Warehouse
Johnny James, Managing Editor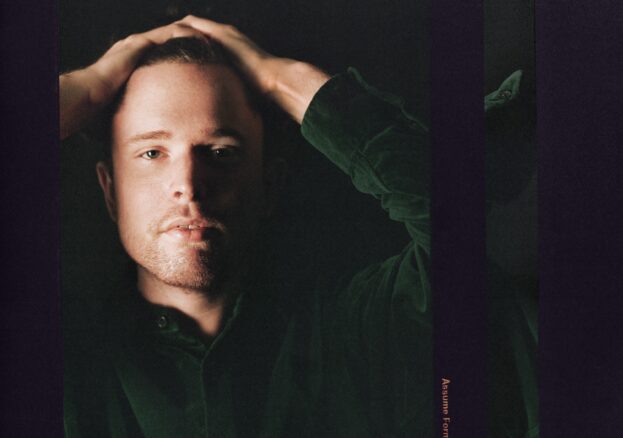 Nearly a decade after James Blake released his ground-breaking debut album, he continues to push boundaries as a songwriter and producer. In support of his brilliant new album Assume Form, the mercurial artist will play at Victoria Warehouse on the 7 April – one of only three UK dates on this tour.
The tender torch songs of Blake's eponymous first record caught the music world by surprise. At the age of 22, he'd carved out a style which was startlingly different to anyone else's. Haunted by the spectre of dubstep and pre-occupied with vocal and piano manipulations, the tracks that filled 2011's James Blake were characterised by emotional starkness, bold experimentation and masterful song-writing. The soulful lead single 'Limit To Your Love' was an obvious standout, whilst 'The Wilhelm Scream' remains a fan favourite.
Blake's next record, 2013's Overgrown, was also brilliant, and brought with it huge, off-kilter hits like 'Life Round Here' and 'Retrograde'. As stark and evocative as his debut, Overgrown ached with even more longing and soul, partly due to Blake's matured song-writing and partly due to the inclusion of gospel and R&B elements, which tempered his characteristic self-effacement with a new swagger.
2016's The Colour In Anything saw Blake embrace collaboration. Co-produced by Rick Rubin, the record featured Frank Ocean, Justin Vernon, Bon Iver and Connan Mockasin. The integrity of Blake's idiosyncratic style, though, remained intact, with the artist refusing to stray from his singular vision. Standout tracks included the heart-wrenchingly frail 'f.o.r.e.v.e.r', and the solemn soul of 'Love Me In Whatever Way'.
a style which was startlingly different to anyone else's
The eclectic Assume Form, released at the start of 2019, saw even more artists invited into the fold. Moses Sumney's supernatural voice shines brightly (it always does) on 'Tell Them', and the entwinement of ROSALíA and Blake's vocals on 'Barefoot In The Park' is stunning. As well as impressive new production tricks, this record showcases Blake's gift for emotion-led song-writing. Deeply sensitive tracks like 'Lullaby For My Insomniac' hit with an emotional force that's almost overwhelming, whilst tracks like 'Can't Believe The Way We Flow' find Blake in an unprecedentedly euphoric mood. The bittersweet anthem 'Into The Red', though, is the album's gem, and easily stands alongside his best songs.
Don't miss your chance to catch this great new album in the flesh on Blake's UK tour. Tickets for his Manchester show are expected to sell out any day now, so don't sleep on this one!