It's True, It's True, It's True at HOME
Kristy Stott, Theatre Editor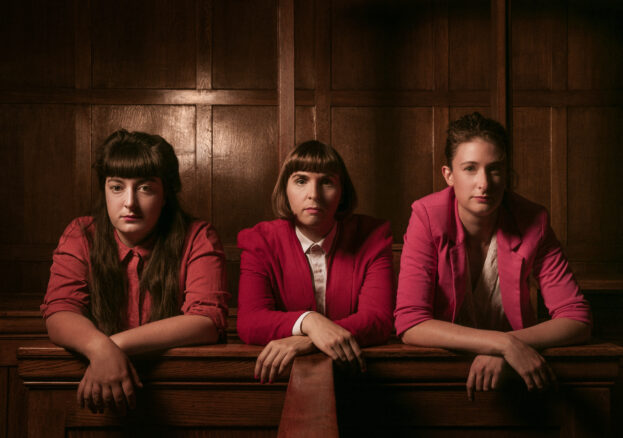 We always get excited when the award-winning Breach Theatre play at HOME Manchester. This October, the company bring It's True, It's True, It's True, a new show which took home Untapped, The Stage and The Scotsman Fringe First Awards at Edinburgh Fringe 2018. This year the show returned for a sell-out run as part of the prestigious British Council Showcase.
Breach's previous productions at HOME comprise the Total Theatre Award-winning The Beanfield, about the Battle of the Beanfield in 1985 and the concept of state-ordered violence; Fringe First winner Tank, about US military experiments designed to allow humans communicate with dolphins using LSD; and The Drill, about anti-terror training.
This new performance is based on transcripts taken from the 1612 trial of artist Agostino Tassi, who was accused of raping Artemisia Gentileschi while he was tutoring her at her father's house. Breach's interpretation sticks closely to the content of the original transcripts but uses modern language and features an all-female cast.
Inspired by the surviving court documentation, this new play dramatises the seven-month trial that gripped Renaissance Rome. And what first appears to be an account of female disempowerment in the face of an archaic 17th-century patriarchal society, appears to change into something completely different. As the testimonies begin to play out on stage in front of a 21st-century audience, those who are familiar with the #MeToo movement, many may find themselves asking 'how much has really changed in the last 400 years?'
Breach manage to astutely blend myth, history and contemporary commentary, to tell the story of a woman who took revenge through her art and in doing so, managed to become one of the most successful painters of her generation.
Don't leave it too late to get your tickets to this invigorating and timely performance by one of the country's brightest young theatre companies.