International Concert Series at The Bridgewater Hall
Johnny James, Managing Editor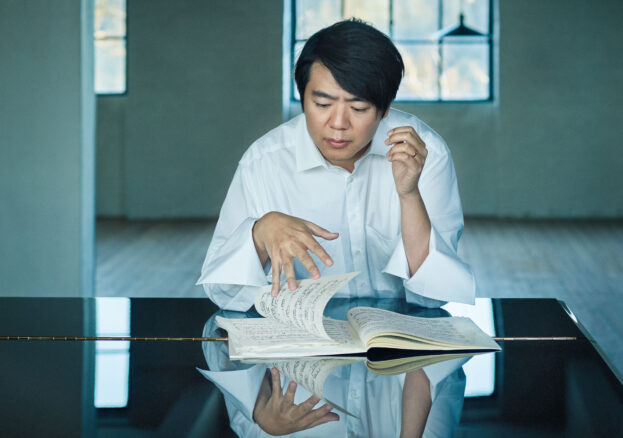 The 27th instalment of The Bridgewater Hall's flagship classical music series is nearly here. True to form, there are some incredible concerts to look forward to, featuring some of the leading ensembles and musicians of our time. 
Coming to Manchester from far and wide, world class soloists are in strong supply, a number of them pianists. The opening concert on 2 October sees Canada's Angela Hewitt join the Basel Concert Orchestra in keystone concerti by Bach and Mozart. Deeper into the season we'll hear three romantic treasures by Chopin, Schumann and Liszt performed by Britain's own Benjamin Grosvenor (12 January 2024), before Germany's Frank Dupree joins Santtu-Matias Rouvali and the Philharmonia in Tchaikovsky (8 March 2024).
But the blockbuster display of pianistic talent has to be a concert by the one and only Lang Lang (30 October), back at The Bridgewater Hall to recreate one of the greatest masterpieces of keyboard literature, The Goldberg Variations by Bach.
Other remarkable soloists include violinist Chloë Hanslip, who joins the Czech National Symphony Orchestra for a celebration of the glorious music of the orchestra's homeland (24 May 2024). Another star of strings, Abel Selacoe is a dazzling young cellist, born outside Johannesburg but now based here in Manchester. He teams up with the Britten Sinfonia for a journey from darkness into light via Beethoven, Bartók and Tavener (20 February 2024).
Selacoe made his International Concert Series debut in 2022 alongside Manchester Collective, and the Collective themselves are back with a typically audacious programme including Morton Feldman's Rothko Chapel and four world premieres so new they don't even have titles yet (10 May 2024). Elsewhere Tenebrae return with a sumptuous concert of choral farewells (6 November) and The China Shenzhen Symphony Orchestra join violinist Tamsin Waley-Cohen in a concert that ranges from Crouching Tiger, Hidden Dragon to Respighi's Pines of Rome (15 March 2024).
Finally, The Bridgewater Hall welcomes the National Symphony Orchestra of Ukraine for its Manchester debut – an opportunity for true cultural solidarity at a time of immense suffering (27 October). This programme is centred on one of the most beloved concertos in the repertoire: Max Bruch's Violin Concerto No.1, featuring recent BBC New Generation Artist, Oleksii Semenenko.
Bringing the best of international classical music to the heart of Manchester, The Bridgewater Hall's International Concert Series 2023/24 looks set to be one of the venue's finest yet.