Helene Appel: Among Trees, Among Sand Grains at Williamson Art Gallery
Katie Evans, Exhibitions Editor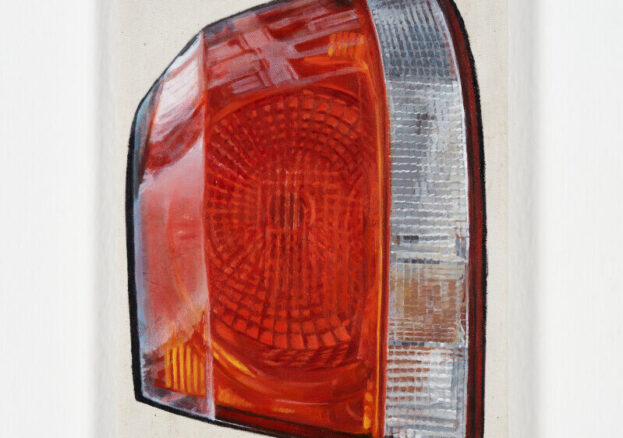 Berlin-based artist Helene Appel renders the ordinary extraordinary in Among Trees, Among Sand Grains at Birkenhead's Williamson Art Gallery.
Blurring the dividing lines between sculpture, realism and abstraction, Appel paints everyday objects to scale, highlighting the underappreciated beauty of overlooked items. By employing various materials – oil, watercolour or encaustic – Appel sensitively replicates each object, heightening the realism, and by extension, the awe of the viewer. Items include a car headlight, an envelope, a loose fold of fabric and the bark of a tree.
Take a closer look at 'Sand' and 'Dishwater', two works recently acquired for the Williamson collection. The former is a mesmerising birds-eye view of a beach, with undulating sand and half-buried shells and seaweed. 
Among Trees, Among Sand Grains invites you to reconsider the aesthetic qualities of overlooked or discarded items, and to reignite a curiosity for the everyday.