World of Music at Band on the Wall
Johnny James, Managing Editor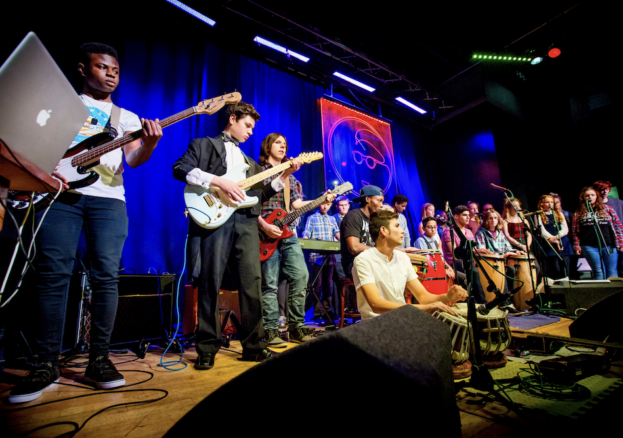 For young people who love music, Band on the Wall's Guide to the World of Music taster sessions are a proactive and fun(!) way to spend a Saturday. Starting this weekend and taking place over four consecutive Saturdays, these sessions will help young people to find their musical voice through singing and playing, whilst discovering inspiring new music. At £4 pound a pop including drinks and pizza, it's a no-brainer!
Open to 9-16 year olds, the series is made up of four four-hour sessions which cover a range activities. 'Children of Riddim' will be focussed on reggae music. Led by Theo Gad of Edward II, participants will explore a range of reggae repertoire, including the likes of Bob Marley and Maxi Priest. Instruments will be provided, or alternatively, bring your own!
There are also folk-centred activities on offer, including a folk choir. During this activity, young people will explore folk repertoire written in Manchester and beyond. Led by Broadside Balladress Jennifer Reid, this promises to be really fun and engaging, regardless of ability. And on the instrumental side of folk music, the following activity offers tuition for those who have some experience playing an instrument and who would like to develop their repertoire.
Besides all of this, there are some really exciting world music workshops on offer. Tabla, Latin Percussion, Bollywood & Indian Classical Dance workshops will all be taking place, led by masters of their craft. With no previous experience required, these are sure to please everyone!
Head over to Band on the Wall's website to view the full range of sessions and to book your place! If money is an issue, then there are a number of bursary places available.