Foundry Project
Creative Tourist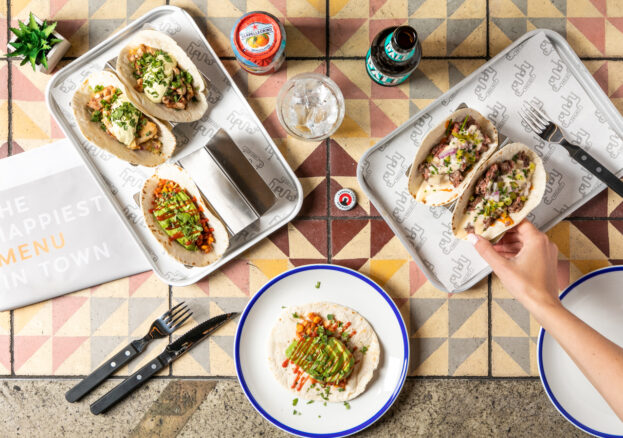 Review by Sophie Maye Jones
The self-styled 'happiest place in town' has landed at Thomas Street in Manchester's Northern Quarter. Foundry Project Manchester is the third in the country, replacing Bluu Bar in the historic Old Smithfield Market. Renovations have taken advantage of the building's character, exposed beams giving an industrial feel while keeping a cosy vibe using warm lighting and copper tones. Whimsical wall art scattered around also brings Foundry Project's personality to life.
Open all day for drinking and dining, the menu ranges from Mexican style tacos to Moroccan spiced pizzas. A kids menu brings a family feel – no matter the day, time or occasion, you'll likely find something suitable.
The vegan option, Avocado and Sweetcorn Tacos, is the snack winner
For starters, a selection of tacos, halloumi fries and chicken wings. At £12 for 3, the snack menu offers a bargain price. The Sesame Miso Wings are savoury and juicy, a perfect snack…or cheeky starter in a three-course indulgence. The Chilli and Lime Chicken Tacos prove impossible to put down, a fine balance between sweet, savoury and spicy with the pineapple salsa giving a tangy kick. However, the vegan option, Avocado and Sweetcorn Tacos, is the snack winner; soft tortilla tacos filled with creamy avocado, sweet corn, chipotle salsa and a spicy hot sauce.
Crispy base pizzas fire in an open oven, expertly created with carefully selected toppings. For an unorthodox option, try Spiced Lamb and Aubergine – an unconventional mint pesto base topped with perfectly seasoned lamb mince and harissa-roasted aubergine, giving a more exotic feel over the traditional tomato base.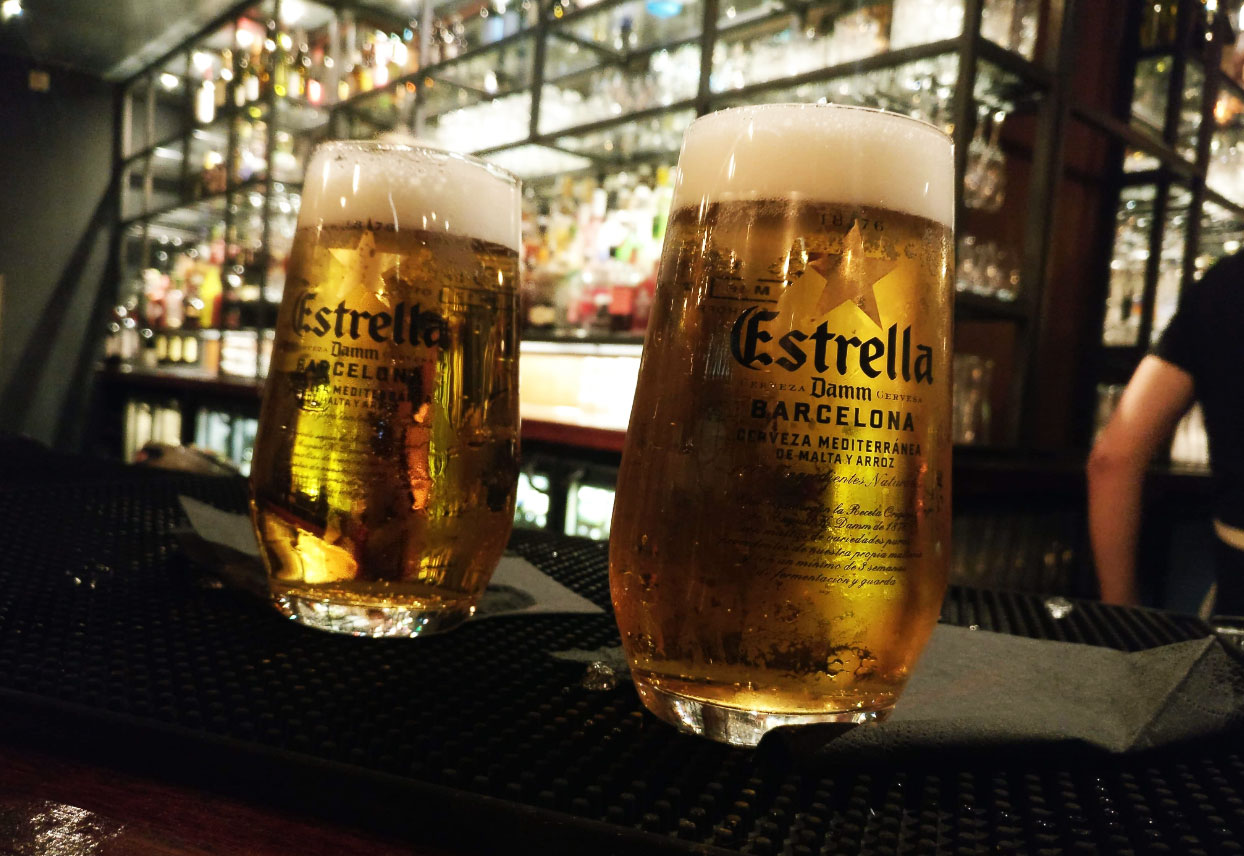 For the vegetarians, the Bhaji burger is delightful. Crispy potato and onion bhaji smothered in a mango chutney and a refreshing cucumber raita – a messy feat to eat, but well worth the challenge. A gorgeous bowl of sweet potato fries as a side is as moreish as it gets. For dessert, who can resist a Tropical Mess? Coconut, lime and chocolate nestling in a mason jar of ice cream and whipped cream.
The vegetarians Bhaji burger is delightful, if messy
Foundry Project Manchester also boasts the very first Estrella Damm tank in the country, bringing the freshest Estrella beer to the North West. If the beer doesn't take your fancy, an extensive range of speciality cocktails and a selection of wines are available. With an array of non alcoholic drinks, every taste is catered for, from morning till late.
And if you need another excuse to visit Foundry Project Manchester, they're also official partners with Forever Manchester. A fantastic charity that supports community projects all across Greater Manchester. We can all eat and drink to that!