Ground Control at Z-arts
Gemma Gibb, Associate Editor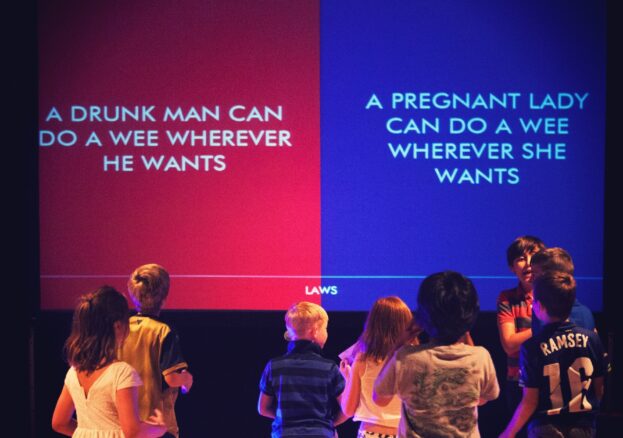 No adults are allowed in this critically acclaimed interactive experience for 7 – 12 year olds by award-winning theatre company non zero one.
Tickets are still available for the 11am urgent mission where the young audience (Ground Control) decide what a "new Earth" should be like for astronauts who are about to be woken from their "hypersleep" and arrive at a new planet that humans could live on.
We love that this experience enables young people to explore all the big questions such as what is important in a world that we share (values, buildings, laws and rules – the good things that already exist and the new things that really should). We love most though that it shows young people that they are important and have the power to change things, no matter what their size. And, of course that the grown-ups can have a nice quiet coffee as we are not allowed in.