Grayson Perry: Them & Us at Manchester Opera House
Kristy Stott, Theatre Editor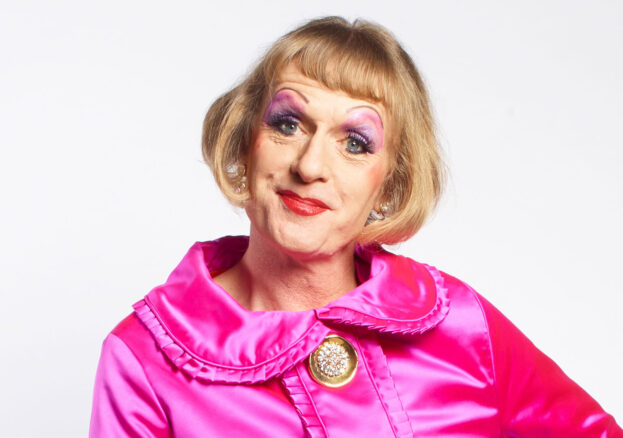 Grayson Perry is a Turner Award-winning fine artist, a Bafta-Winning TV presenter, BBC Radio 4 Reith lecturer and a bestselling author. Through his art, Perry has always been able to engage seriously and thoughtfully with current social questions. In this UK tour, Them & Us, Perry will explode 'cultural divisions' in the jumbled world of Brexit, Donald Trump and anything else that jumps out at us before November.
Perry has made a number of documentary television shows with the most recent, Rites of Passage, being aired on Channel 4 last month. He has also published two autobiographies, Grayson Perry: Portrait of the Artist as a Young Girl (2007) and The Descent of Man (2016), written and illustrated a graphic novel, Cycle of Violence (2012) and written on art in Playing to the Gallery (2014). Perry is best known for his fine art and was the recipient of the Turner Prize in 2003.
There is a strong autobiographical element running through all of Perry's work, and as well as being a highly accomplished ceramicist and print-maker, he is also a master of self-analysis and storytelling. The theatrical world of his childhood propelled by juvenile fears, and his passion for making, led to the development of 'Claire', his transvestite alter ego and the creation of his childhood teddy bear 'Alan Measles'.
Perry occupies a unique position, which he describes as a 'patchwork of Britishness', meaning that he is able to present as male and transvestite, middle and working class, starving artist and national treasure. All of these qualities, seem to give him a certain license to discuss, and charm, each different demographic.
One of the nation's most-loved artists, Perry has an unquestionable talent for connecting with his audiences – amiable with an ability to talk so straightforwardly about art – is his big appeal. So now is your opportunity to join Grayson Perry for an intelligent evening of laughs, discussion, insight and costume changes in the glorious Manchester Opera House.