Grandbrothers at Band on the Wall
Johnny James, Managing Editor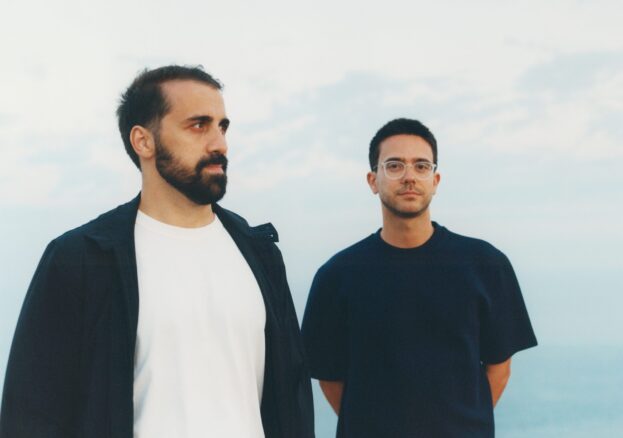 Pushing the limits of what can be achieved with a single instrument, Grandbrothers are bringing their electronic take on prepared piano to Band on the Wall on 24 October.
The duo is a sum of its unique parts: Progressive Swiss engineer/mechanic/software designer Vogel and German-Turkish pianist Sarp. Sarp plays minimalist, electronica-leaning music that will be loved by fans of local jazz crossover heroes GoGo Penguin and Mammal Hands. Vogel, meanwhile, live-samples his partner's notes, triggering effects with the aid of intricate mechanics, which physically manipulate the piano's string and body. Hammers hit different parts of the piano to make beats, bows oscillate the strings with electromagnetic fields to create ethereal textures… one reviewer rightly described it as "like open heart surgery on a grand".
Grandbrothers brought their vision to life with debut album Dilation in 2015, followed by the majestic Open; a swirling fusion of electronica and classical piano, which was released on City Slang in 2017. Released in 2021, All The Unknown sees the pair venture further into the electronic cosmos armed with a grand piano, self-built computer-controlled mechanics, and a new sense of latitude – one that takes in everything from high-octane techno to old-school hip hop.
"We wanted to leave the lovely romantic piano music behind," explains Sarp, whose affinity with dance music has always been an influence on his writing process. Motifs of club music creep subtly into All The Unknown's impeccably textured palette, which nonetheless uses sounds found exclusively within the piano. These sounds and samples are triggered and collected using mechanics built by Vogel and placed inside the piano, then extracted, processed and shaped beyond their original identity to create alien beeps, beats and tones.
We caught Grandbrothers in London before the pandemic hit, and they put on a brilliant show. With Sarp at his hacked grand piano and Vogel stooped over his table of sorcery, they took the time to explain what on earth was going on as elaborate beats and synthesised sounds emerged from the piano's body. From the bright and serene to the moon-lit and melancholic, it was up there with the most memorable piano concerts we've seen… but with the duo moving further in the direction of danceable beats, their Band on the Wall show might just top it.