Full English at Theatre Royal Wakefield
Nadja Moncolova, Contributor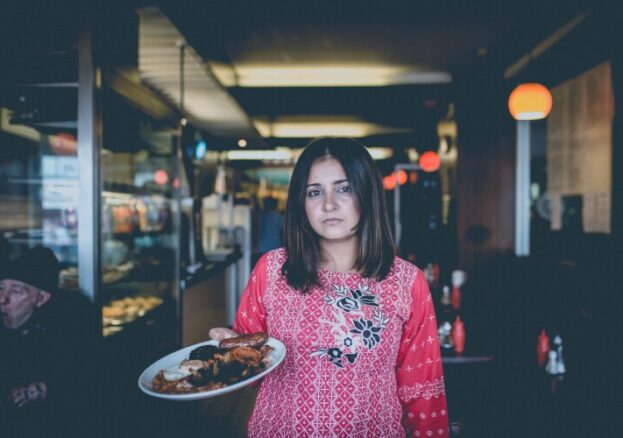 The award-winning play Full English by Natalie Davies (Coronation Street, Casuality) comes to Theatre Royal Wakefield.
Against a backdrop of multi-generational love and struggle, we follow Natalie's grandmother's love story in the fifties, when migrant workers started to arrive from Pakistan and Bangladesh. These young men soon met and started to fall in love with local lasses, including Natalie's Nan – Cath.
The story continues through Natalie's childhood to the point when Natalie herself becomes a mother. It is at Natalie's motherhood when we reach full circle – as the main heroine becomes a new role model for her child, she turns to the wisdom of her grandmother, her personal hero recently diagnosed with dementia.
Under the weight of her new, unknown, and scary circumstances, Natalie starts to contemplate racism, injustice, and the courage of women who have to face these issues maintaining their grace. Full English is an intimate but poignantly funny window into the trains of thoughts and emotions Natalie tried to navigate throughout her life as a child from a mixed family. The stage play is devoted to anyone who has ever experienced difficulties or injustice because of their ethnic background.
Because, let's face it, who is full English anyway?
Full English won Best production at the Asian Media Awards in 2021.