From Mcr with Love: Jenna G & Werkha and Meat Free
Johnny James, Managing Editor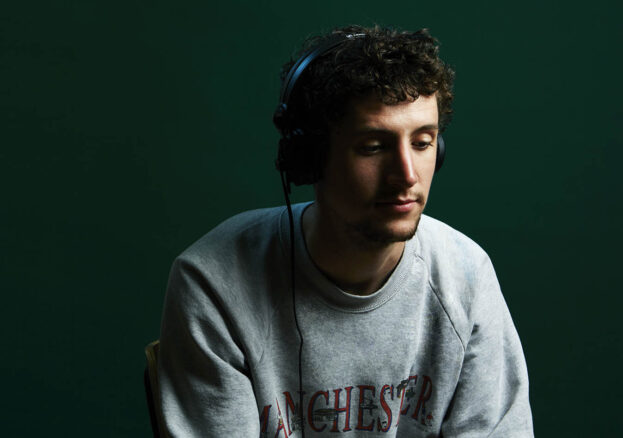 Resurrecting live music in glorious style, Escape to Freight Island is putting on a socially distanced all-dayer featuring Jenna G & Werkha plus local techno collective, Meat Free.
Werkha is a producer from Manchester, known for a uniquely eclectic blend of electronics, broken beat, soul and jazz, nestled in an intersection of British club music. Following early praise from the likes of Gilles Peterson surrounding his debut EP Cube & Puzzle (2012), Tom Leah AKA Werkha went onto release a series of records for Brighton-imprint Tru Thoughts, including his gorgeous 2015 album, Colours Of A Red Brick Raft.  
More recently he dropped the 2020 EP, Rigour, a meticulously-constructed, genre-spanning record packed with playful, funky grooves and sun-glazed sonics. He followed this in 2021 with 'Sweat', a collaborative single with longstanding jam partner Contours. It's part of Cognitiva and ANMA Records' compilation album Outlines – a snapshot of a new generation of exciting producers from across Europe, collaborating and mixing jazz, broken beat and house in exciting new ways.
At Escape to Freight Island Werkha will be performing with Jenna G, a Mancunian singer and songwriter whose powerhouse vocals, song writing sensibilities and incredible live presence have seen her work with some of the mainstream and underground's most highly regarded producers – Frankie Knuckles, Zed Bias, Netsky, Chase n Status, Goldie, Future Cut, Camo & Krooked, Roll Deep… the list goes on.
The pair will be joined at Escape to Freight Island by the Meat Free crew – Blasha & Allatt, aalice and Lucy Ironmonger – who have been serving up banging techno together since 2013, and who have the kind of party starting skills that 2021 desperately calls for.