Friends for All at Z-arts
Gemma Gibb, Associate Editor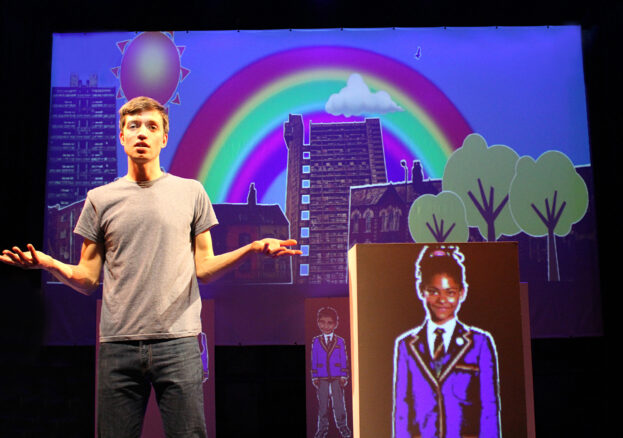 This interactive rap story at the uber welcoming Z-arts  is all about finding the confidence to be yourself and stand up for what you believe in – a show that quite a few of us adults might welcome let alone the kids.
Commissioned by the V&A, London poet, MC and theatre maker Simon Mole reveals the world of 8 year old Lexi who is yet to find her friends and place in the complex world of school.
Featuring rapping, dancing and video projection, follow the story of Lexi and the decisions she makes to stand up for herself against her class teacher, Mr Marsh and Suzy, the class bully.
This fast-paced, positive and inspirational show is all about celebrating individuality and revealing the situations in life where we make decisions about if we follow the rules and what everyone else does or think and act for ourselves.
Having performed to rave reviews across the country and sharing the bill as a solo performer with the likes of Simon Armitage, John Cooper Clarke and Kate Tempest we can rest assured we are in for some quality adventure here with Simon Mole.
Produced by the acclaimed Half Moon theatre, the stunning screen-based visual design will appeal to the netflix and next generation of theatregoers alike.