Freak Orlando + Q&A
Creative Tourist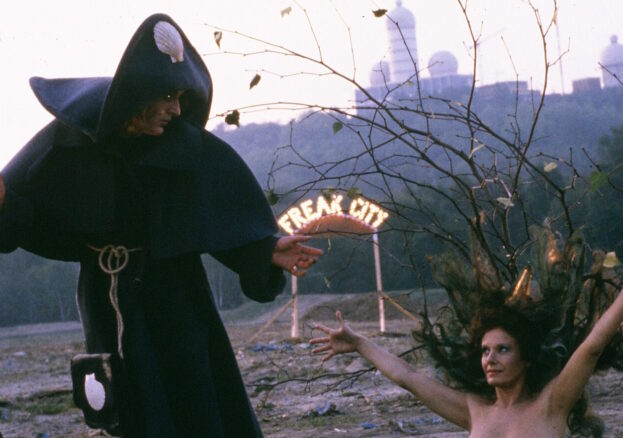 "Virginia Woolf meets the German camp underground in this extravaganza of performance art and oddity."
– Jonathan Rosenbaum
"A lost movie that lives up to its hype…a fever dream reimagining of Greek mythology, the Spanish Inquisition, and our modern life."
– Shock Cinema
In this surreal masterpiece by transgressive feminist filmmaker Ulrike Ottinger, Freak Orlando navigates a gender-bending, shape-shifting history of the world in five chapters.
Like the Orlando of Woolf's novel, the androgynous Freak Orlando is not subject to time and mortality, passing from the world's beginning to an ultramodern present, taking a trip through the absurdity, the madness, the incompetence, the cruelty, and the endless thirst for power.
There will be a post screening Q&A with director Ulrike Ottinger and Jackie Stacey, Professor of Media and Cultural Studies at The University of Manchester.