Fount at AirSpace Gallery in Stoke-on-Trent
Sara Jaspan, Exhibitions Editor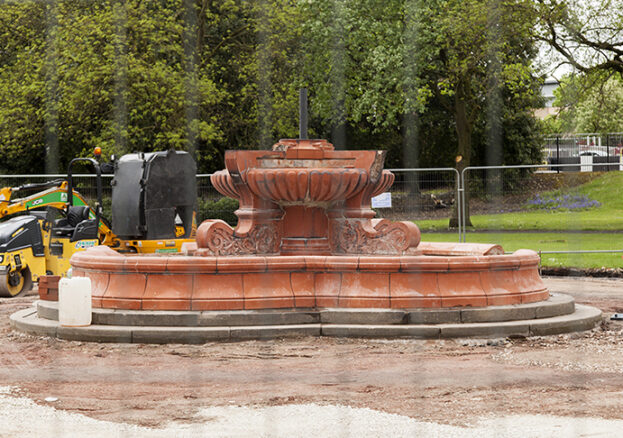 In December 2017, Stoke-on-Trent will discover whether it is to become the UK City of Culture 2021 – a significant prospect for a place that was badly affected by the collapse of British steel, coal and pottery production, brought about by globalisation. Yet today, the ceramics industry has undergone something of a resurgence; employing over 10,000 people in the city. As things begin to turn in a new, more positive direction, artists Elena Gileva and Mark Malarko consider the cultural significance and public function of what was once one the region's key exports: ceramic water fountains, and the ideas of life, abundance, creativity, civic identity and prosperity to which they are attached.
For BCB 2017, Gileva and Malarko have designed a new ceramic-based artwork, Fount, which will be installed in AirSpace Gallery as a potential replacement for the last water fountain to be removed from Stoke-on-Trent's Fountain Square in the 1980s. The piece is intended to reflect upon the shift in attitudes towards public features as tastes and fashions have changed overtime, and the potential future purpose they could serve for cities and their residents.
AirSpace Gallery is located just across the road from The Potteries Museum & Art Gallery and the former Methodist Bethesda Chapel.