Florian Gadsby: By My Hands at Yorkshire Sculpture Park
Katie Evans, Exhibitions Editor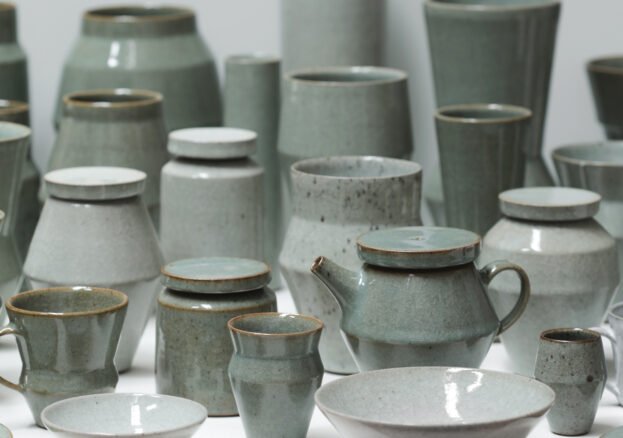 World-renowned ceramicist and social media sensation Florian Gadsby brings a new body of work to Yorkshire Sculpture Park with the launch of Florian Gadsby: By My Hands.
Gadsby's characteristic minimialist, angled forms sit alongside new shapes in this solo exhibition that showcases the ceramicist's crackled and flecked glazes and muted colour palette. 
From apprentice to worldwide acclaim, Florian Gadsby: By My Hands is the culmination of the artists's decade-long journey, which includes time spent apprenticing with master craftspeople Lisa Hammond and Ken Matsuzaki. The exhibition coincides with the publication of a new book of the same name that charts his creative journey across England, Ireland and Japan.
Visitors can purchase tickets to Gadsby's book signing on 4 November, and on 17 February, the artist will take part in a throwing demonstration, hosted by Toby Brundin, Director of Ceramic Review Magazine.