The Art of the Potter: Ceramics and Sculpture from 1930 to Now
Maja Lorkowska, Exhibitions Editor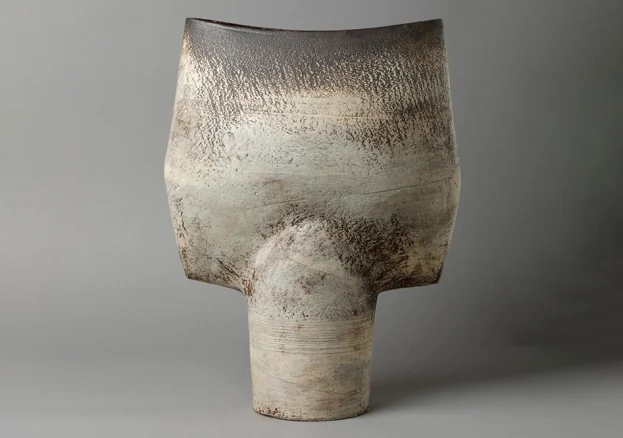 Calling all pottery lovers! The Hepworth Wakefeld marks 100 years since the gallery's collection was first established with a series of wonderful exhibitions. One of those, The Art of the Potter: Ceramics and Sculpture from 1930 to Now, celebrates the medium of ceramics and showcases its sculptural potential.
The show is also a celebration of the hard work of the gallery team who continue to work on growing the collection, through donations, gifts and fundraising activities.
The Art of the Potter: Ceramics and Sculpture from 1930 to Now includes a range of work by notable ceramic artists, including a number of new art objects such as the multi-piece of work by Gwyn Hanssen Pigott, 2012, a large moon jar by Akiko Hirari from 2020 and Asymmetric Vessel made by Magdalene Odundo. The last piece is displayed at the gallery for the very first time since its appearance at the 2022 Venice Biennale.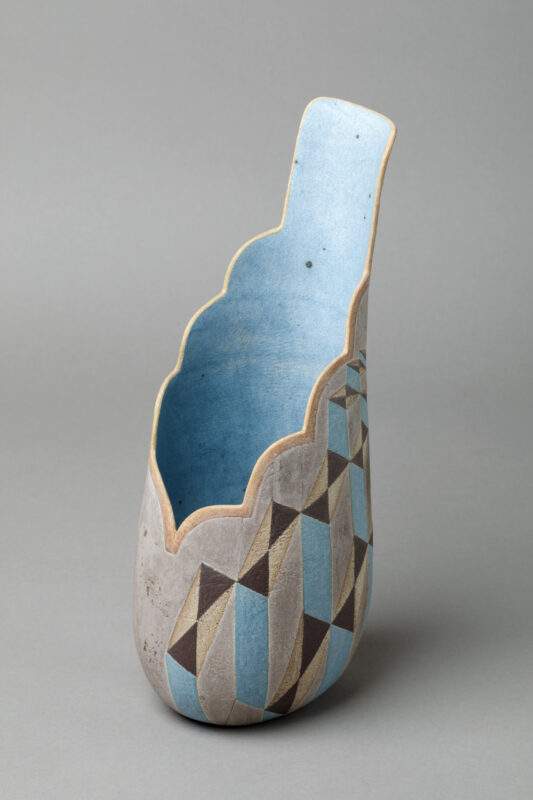 One hundred years after the collection was established, some of the best-known names in British studio pottery are represented in Wakefield's collection. The Art of the Potter features over 80 works (half of which are new or promised gifts), spelling a bright future for the Gallery's growing pottery collection.
The exhibition covers pivotal moments in the history of British ceramics and sculpture, starting with post-war studio pottery in the 1920s. Key artists of the time included Lucie Rie and Hans Cooper whose modernist abstract vessels served as prime examples of sculptural uses of clay. Their students included Ewen Henderson, Angus Suttie and others, while in London, Eduardo Palozzi, Ruth Duckworth and William Turnbull were busy making more minimalist, bold forms that would not look out of place in a contemporary display today.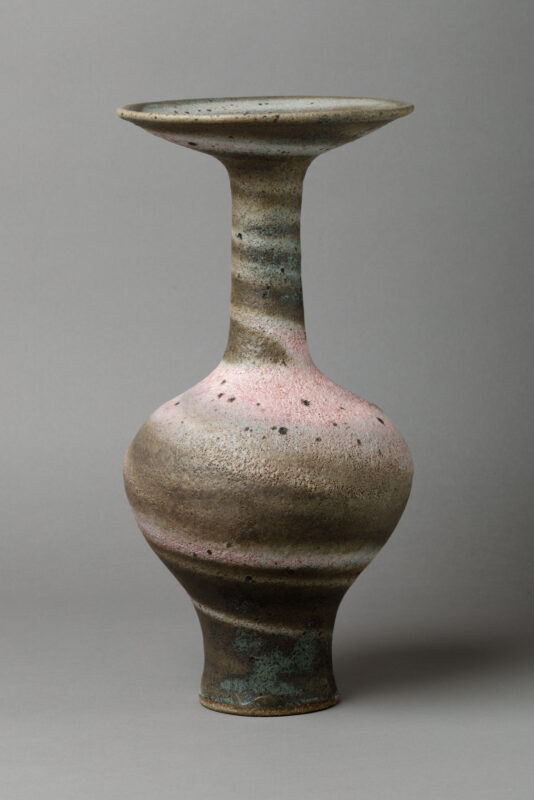 The 1960s and 1970s saw artists experiment with glazing techniques in rich colours, often on hand-built, rather than thrown, forms. The radical approach popular in the 1980s and 1990s rejected the traditional notion of the vessel as 'container' and later moved even further to challenge the concepts of 'pottery' and 'ceramics', to instead focus on works in clay while leaning towards sculpture.
More recently, ceramics have gone through something of a renaissance with the medium's popularity soaring on the wave of the recently reignited interest in the crossover between art and craft. Visitors will find more organic-looking forms in the work of Akiko Hirai and striking elegance in Magdalene Odundo's refined forms.