Fiesta Bombarda NYE Intergalactic Carnival at The Invisible Wind Factory
Kristy Stott, Theatre Editor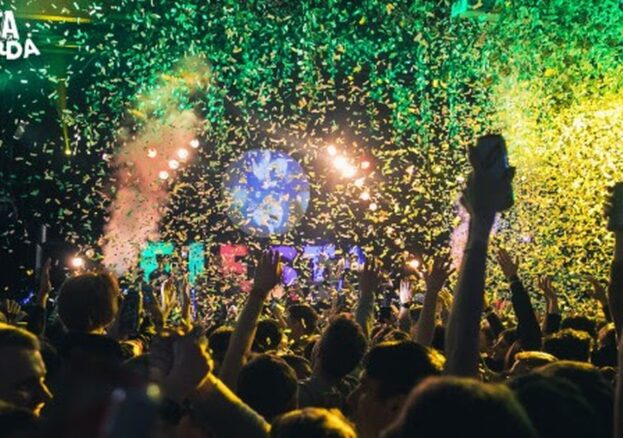 This New Year's Eve, Fiesta Bombarda and The Invisible Wind Factory are set to join forces to bring an intergalactic spectacle to Liverpool as it says goodbye to 2018.
Fiesta Bombarda is a special event which travels the country and combines a wide range of musical genres and stunning visuals to deliver a unique carnival experience. This New Year's Eve event offers to take the people of Liverpool on an intergalactic journey and is set to be Fiesta Bombarda's most immersive experience yet.
Embark on the Bombarda Mothership and sweep across the carnival cosmos to discover new environments, multifaceted melodies and extraterrestrial entities. The Intergalactic Karaoke Ensemble, a group made up of the Kazimier collective and some of Liverpool's finest musicians will be setting the theme with a special one-time performance. Join Channel One, Renegade Brass Band, Intergalactic Karaoke Ensemble and many more performing some of planet earth's greatest hits.
Headlining the show will be Channel One, one of the world's best known dub reggae sound systems.The main stage will explore Funk, Brass, and Afrobeat from the Renegade Brass Band, Rubber Dub, Down to Funk, and DJ sets from Africa Oye and Melodic Distraction, while the Planet Dub stage will be taken over by Positive Vibration, Channel One and many more.
Intergalactic attire and extraterrestrial fancy dress is encouraged.