Fairy Tales at Z-arts
Shekina Rose, Families Editor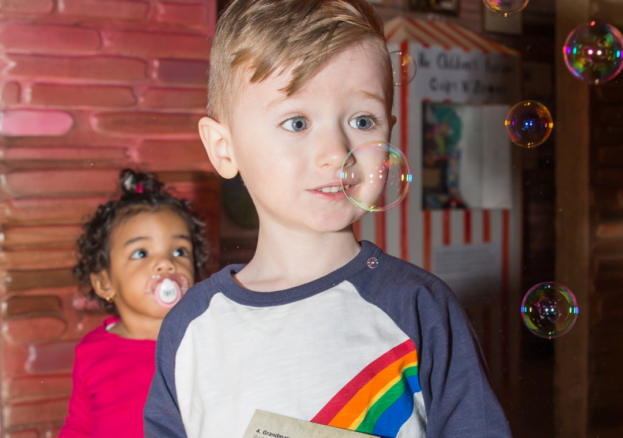 Once upon a time, in a land not far from here, families of Manchester were invited to a brand new, fairy tale exhibition at Z-arts, Manchester. 
All this summer and beyond, Z-arts is running Fairy Tales, an innovative and enchanting exhibition that takes children aged 0-8 and their grownups to an interactive wonderland, jam-packed with storytelling and immersive play.
There's all sorts of magic to discover in this extraordinary world of Fairy Tales at Z-arts. Step into a fairy tale town and journey into the deep dark woods, where you will discover a remarkable world of giants, palaces, gingerbread houses and treasure caves. Seek magic beans at the market with Jack, climb up the beanstalk, and take a seat in a giant's footprint, if you dare. Watch out for the troll as you trip-trap over the bridge. Try a delicious meal at Hansel and Gretel's café. Build your own house with the three little pigs. Tap those toes at the palace disco with the musicians of Bremen, and so much more…
Saskia Metcalf, head of creative development at Z-arts, said:
"Snuggling up and listening to fairy tales such as Anansi or Goldilocks is as much a part of early childhood as your first day at school, learning to ride a bike or taking your first steps. The Fairy Tales exhibition gives children and families the opportunity to explore these familiar stories in a kid-sized immersive world, creating opportunities for imaginative role play, storytelling and lots of fun. It really is like being inside a pop-up book of fairy tales."
The Fairy Tales exhibition has been designed by Discover Children's Story Centre, with illustrator David Litchfield, creator of the award-winning The Bear and The Piano, and author Ross Montgomery, who worked with David on the picture books The Building Boy and Space Tortoise.