Everything that rises must dance with HOME
Kristy Stott, Theatre Editor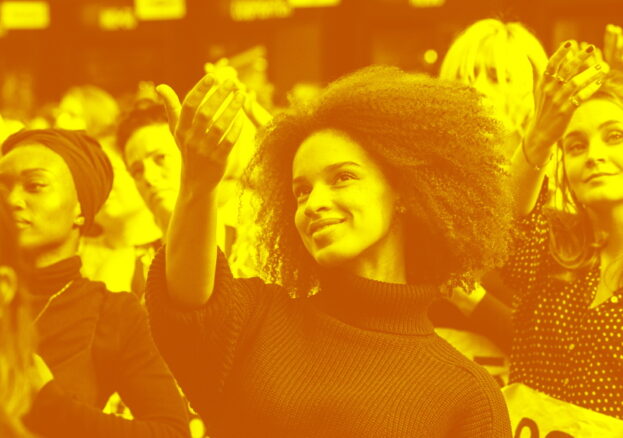 Join a virtual gathering of women for an online dance project celebrating female movement throughout the ages. Produced by Complicité for Homemakers, Everything that rises must dance is a dance project celebrating female action and the way that women have danced throughout history. A recording of this live performance is now available to watch online.
Setting expressive physical action to an evolving soundscape, this one-off online performance on 20 June will explore how we can move together in our own space, drawing on the gestural language of our own environments to build a new choreography: a connected archive of female movement during this time of isolation.
The project was first presented as part of Dance Umbrella in 2018. Fusing fragments of folk dance from around the world with the everyday movements of daily life, the piece was created with up to 200 women.
Creators of the piece, Sasha Milavic Davies and Lucy Railton explain: "We wanted to create a living archive of contemporary female movement and to celebrate its history and future. It's a political gesture, an anthropological exercise and an attempt to locate the individual within the collective. When 200 women occupy a space we begin to ask – how do the gestures we make express our identity? Is movement – non-verbal communication – a hidden code to understand a culture, a society, our ancestry or our future? Quite apart from the larger political themes, the piece is a joyous communion, the creation of a new ritual."
Homemakers is an easily accessible, pay-what-you-decide online festival by HOME Manchester. Created as a response to Covid-19, the festival features new commissions created by artists working at home, for audiences who are staying at home.
For more unmissable online culture, check out our guide featuring the best online things to do in Manchester and the North.