English National Ballet: Akram Khan's Giselle at the Palace Theatre
Kristy Stott, Theatre Editor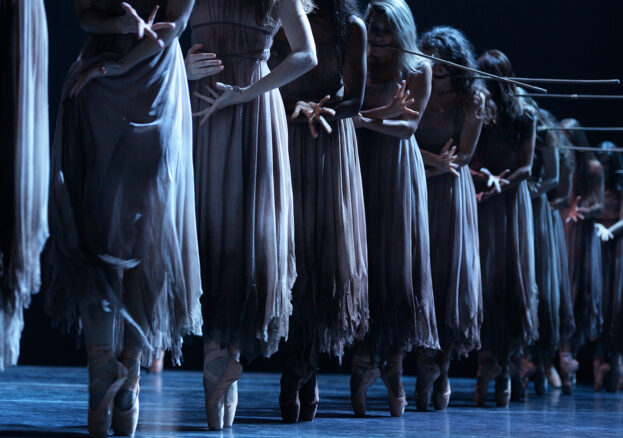 Following acclaimed international performances and sold-out shows in New York and Paris last year, Akram Khan returns, with the English National Ballet, to the Palace Theatre Manchester with his powerful reimagining of Giselle.
Khan is well-known for blending Indian kathak dance, contemporary dance and highly visual storytelling. In this vivid and hauntingly beautiful reinterpretation, he catapults the iconic ballet classic into a 21st-century dystopia. Sensational and sensuous, the story of love, redemption and betrayal is shifted to the present day – a world where migrant garment factory workers (the Outcasts) exist within closed industrial factories as the wealthy industrial Landlords watch on, protected by a monolithic wall.
The show has astounded audiences globally since its premiere in 2016 and has been seen, so far, by 140,000 people in 10 different countries and 16 cities around the world. Described as a "stunning reimagining" (The Stage) "danced with ferocious energy and precision" (The Arts Desk), Khan's Giselle is considered by many to be a contemporary classic.
Packed with Khan's mesmerising choreography, atmospheric lighting by Mark Henderson and a soaring set by Academy Award winner Tim Yip, the show conjures up a condemned factory and the supernatural spirits that appear in its shadows.
Performed live by the English National Ballet Philharmonic, Vincenzo Lamagna's menacingly dark and industrial-sounding composition takes inspiration from Adolphe Adam's original score.
We're thrilled that the English National Ballet bring Akram Khan's Giselle back to the Palace Theatre, where it first premiered in 2016. If you haven't yet seen it, now is your chance. And if you have seen it, surely you'll want to see it again.