Drink & Draw at the Tetley
Carmel Smickersgill, Tours & Activities Editor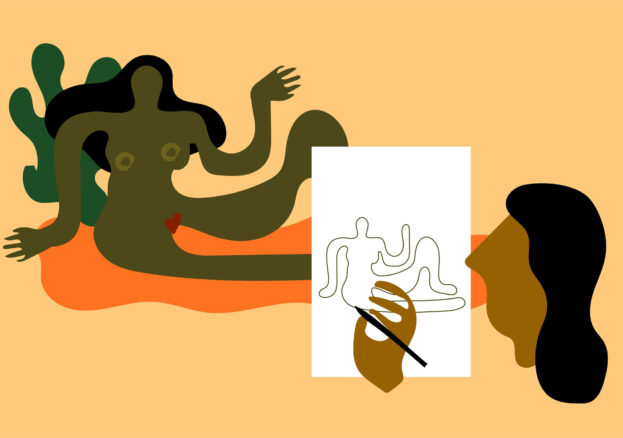 The Tetley in Leeds is not only one of the North's most exciting art galleries, it also has a packed programme of events for people of all ages to get hands-on with their own creativity. Join infectiously charismatic visual artist Herfa Thompson for Drink and Draw, an evening of relaxed artistic activity where you can explore drawing methods and unwind.
enjoy the process of creating art, rather than focusing on the final outcome
Enjoy the sociable and creative environment with friends or come on your own and expect to meet interesting people. With drawing tools in one hand and a glass of something delicious in the other, Drink and Draw is a space for adults to enjoy the process of creating art, rather than focusing on the final outcome.
Each session has a particular focus and in January the spotlight will be on portraiture. Under the encouraging guidance of Herfa you'll experiment with mirrors and drawing each other to create unique perspectives on other people's faces as well as your own.
Herfa is a London-born now Leeds based artist. She studied at Glasgow School of Art, specialising in  Sculpture and Environmental Art. Growing up in South Africa, Herfa's frustration at returning to a less than welcoming UK, directly influences her work. She explores a world in which brown bodies are peacefully and joyfully existing, using memory and the relationship between humans and bodies of water as a strong influence.
Whether you're a seasoned fine artist or haven't touched a crayon since school, all levels are welcome. All materials are provided and the Tetley Bar & Kitchen will be serving some of the best local tipples you can find.