Deadly Games at Chapeltown Picture House
Tom Grieve, Cinema Editor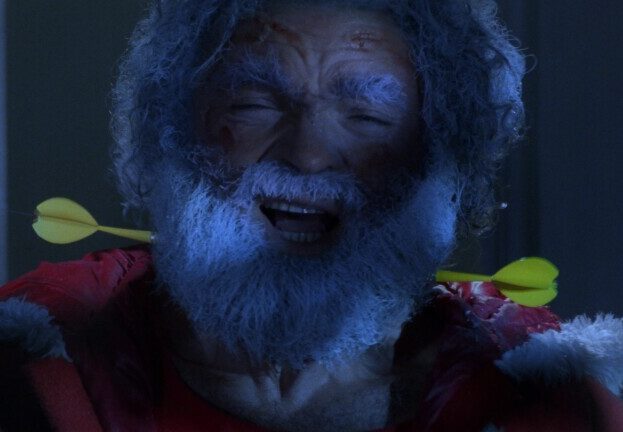 A film for those who think that Macauley Culkin didn't go far enough, Deadly Games A.K.A. Dial Code Santa Claus is a home invasion thriller that Slash Film called "a blend of classic Amblin and a grind-house nightmare." It was released in 1989, a full year before Home Alone, and yet the films share a remarkably similar plot – albeit approached with wildly different sensibilities.
Deadly Games' Thomas (Alain Lalanne) is an 80s kid, well-versed in computer games and the toys of the day. His mother is in the office, and he settles in for Christmas Eve alone with his elderly grandfather when a killer dressed as Santa Claus breaks into their home. Left with no choice but to defend his home, Thomas channels his best Rambo and sets out to incapacitate the red suited menace by any means necessary.
Directed by René Manzor, this festive French film was available mainly via VHS bootlegs for years. But a North American premiere at Austin's Fright Fest in 2019 has increased its profile, with audiences and critics delighted by its deranged approach to the holiday season and happy to have a new bit of Christmas counter-programming.