Dead Man's Shoes at HOME
Tom Grieve, Cinema Editor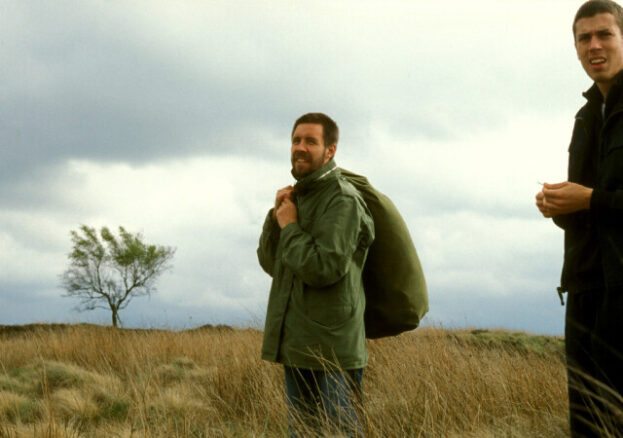 Shane Meadows' 2004 Dead Man's Shoes is a cult film in the truest sense. With an organic following grown by word of mouth and choice clips posted without context on social platforms, it's the sort of flick that's leapt beyond film-centric circles; passed along by in-the-know admirers in hushed tones. Initial reviews were mixed, but there's a reason people are still talking about, and indeed, screening this film nearly 20 years on from release.
Meadows is probably best known for his 2006 film This is England and its television sequels. With a focus on generational violence, mental health and poverty within a deprived northern working class community, Dead Man's Shoes is cut from the same cloth. The film introduces us to Paddy Considine's (who co-wrote alongside Meadows and Paul Fraser) Richard, a soldier returning to his small Derbyshire hometown who discovers his mentally impaired younger brother has been terrorised by small-time local drug dealers.
What follows is a grubby tale of revenge, an exploitation plot elevated by dialogue that sparkles like rough granite in the mouth of Considine, who manages to make his menace utterly mesmerising. There's also a sense of specificity that makes the film hard to shake. Meadows' work is known for its costuming and location filming, and from Richard's spot-on green surplus jacket, to the beer bottles on the mantelpiece in a grimy drug flat, the production design contributes to an uncanny, chilling sense of documentary.