David Nash: Full Circle at Yorkshire Sculpture Park
Maja Lorkowska, Exhibitions Editor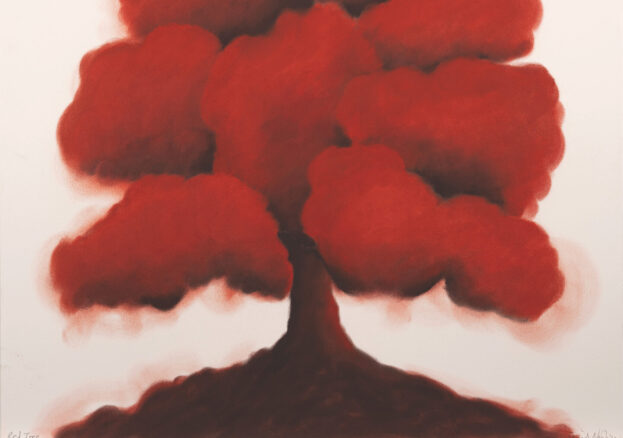 This month, Full Circle, a brand new exhibition of the renowned British sculptor and land artist David Nash's work, is coming to the Yorkshire Sculpture Park.
Land art is a broad term which focuses on the act of sculpting directly into the landscape and, more broadly, using organic materials to do so. In this sense, David Nash occupies both the realm of wooden sculpture mastery as well as earthworks created out in the landscape. Nash's work is well known and prominent among the country's Land Artists, and some of it can be found at the Yorkshire Sculpture Park with whom the artist has an established, ongoing relationship.
Nash's most famous work include Ash Dome (1977-ongoing) for which the artist planted 22 ash trees in a circle, as well as Cracking Box (1979) – a large box made from green oak which over time has resulted in the wood cracking, shrinking and changing the shape of the sculpture.
This time however, Full Circle will not focus on sculpture – instead the show will display a range of Nash's drawings, films, archival photographs and works on paper all focusing on the subject of trees. Undeniably important to an artist who works with wood as both inspiration and material, trees are a central point of reference in Nash's practice. As he says himself: "trees take just enough and give back more". His fascination with the environment and ecology continues to fuel his creativity and the preoccupation with trees will come to the fore in this exhibition.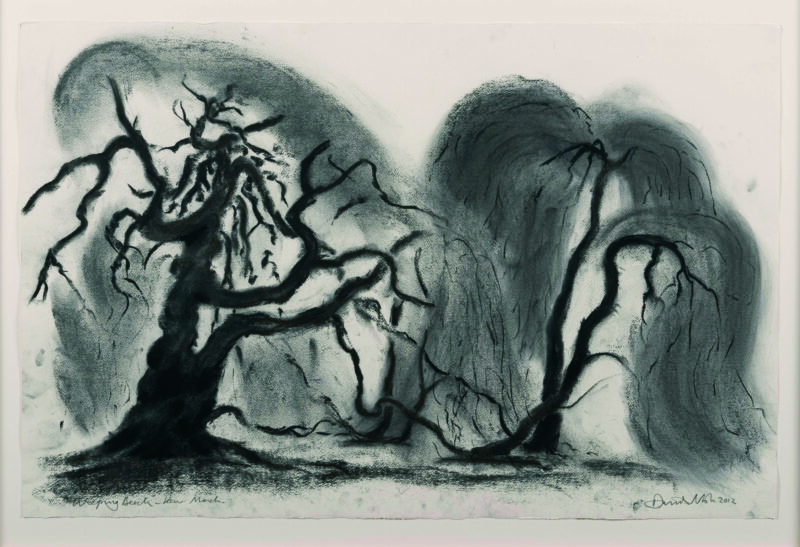 The drawings are as varied as Nash's more three-dimensional pieces, utilising the qualities of different materials and focusing on the diversity of trees, their shapes and movement. While some may have been created in the process of preparation for sculpting, the collection is an incredibly valuable insight into the artist's relationship with trees as living organisms rather than raw material.
Often considering the origin of his materials of choice, Nash chooses elements of the landscape, like river water and earth taken directly from the land to complete his drawings. The final results can range from life-like representation to the dynamically captured process of growth, with fine lines and mark-making taking centre stage over realistic depiction. The drawings are created both while the artist is out in the landscape responding to the space, and in the studio, adding yet another dimension to these seemingly preparatory sketches. The works created outside have a markedly different quality to those created from a distance, in the comfort of the studio sheltered from the elements.
Full Circle will also include a circular walk, linking the Weston and Boothy Galleries, guiding the viewer across Nash's site-specific works.