Dashehra Diwali Mela
Gemma Gibb, Associate Editor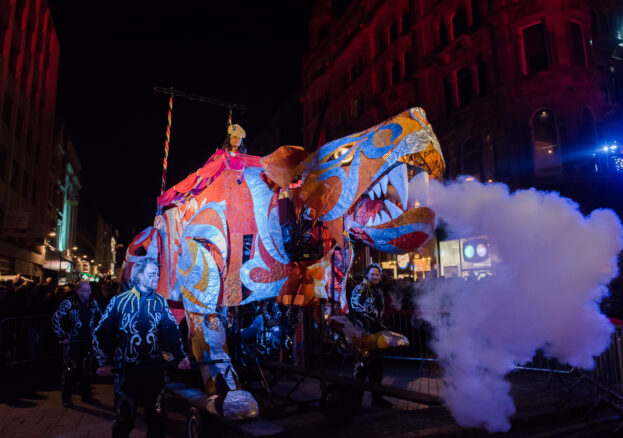 Dashehra Diwali Mela at Albert Square will burst into life this Saturday as a spectacular arena of classical and contemporary Indian music, dance and outdoor arts for the joint celebration of the Hindu festivals of Dashehra and Diwali.
Head down from 2pm to catch some world-class performance followed by a lantern parade when dark draws in. A not-to-be-missed finale show Sacred Shapes on Fire will feature dance, soundscape, stunning visual design, choreographed fireworks and other special effects inspired by the symbolism of the ancient diagram the Sri Yantra. Inverted triangles inside a circle are said to express the place of humans in the cosmos. Produced by masters of spectacle Walk The Plank in collaboration with South Asian music and dance company Kadam and East Indian classical dance group The Odissi Ensemble we can be assured of big wows and beautiful scenes.
Two stages will host some of the best Indian music and dance in the UK throughout the day with plentiful amounts of top notch street performance to keep us on our toes.  Be mesmerised by beautiful, traditional Kathak dance, or bust some high octane moves to Global Grooves, Bollywood Beats and Bhangra Dance champions.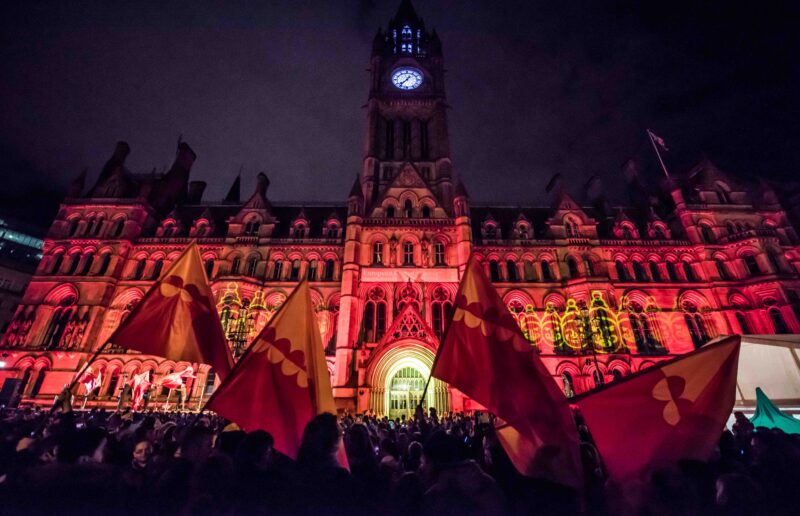 An impressive music line up includes traditional parai drum from Jayathi Sivkumar , bhangra from Jassi Sidhu and  Sahara, female artist Shama and high energy live shows from Dhol and Brass and the Explosive Band Baja
Get involved in artist workshops on henna painting and lantern making at Central Library and satisfy your stomach and sartorial side with Indian food and markets on the square.
This is the sort of event that Manchester does so well. Get yourselves down there and stay out late for a brilliant Indian adventure.