MIF21: Damon Albarn at Manchester Central
Johnny James, Managing Editor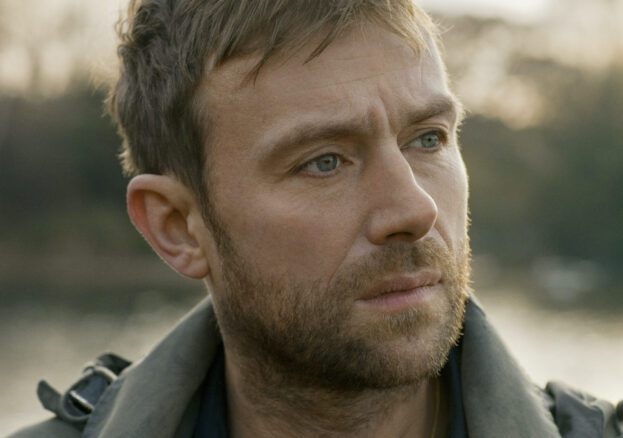 Accompanied by a band and string quartet, Damon Albarn comes to Manchester International Festival to perform a rare solo set spanning his extensive songbook, including his latest project The Nearer the Fountain, More Pure the Stream Flows.
Founding member of Blur, Gorillaz and The Good, The Bad & The Queen, Damon Albarn occupies a special place in British music. From helping to sculpt the 90's Britpop scene to co-creating the world's first virtual band, he's been at the heart of a number of landmark moments in musical history. He's also one of the most prolific writers and performers out there; since Blur released their debut album Leisure in 1991, he's averaged an album a year, and remains the only artist to headline two Glastonbury festivals consecutively, with two different bands (Blur in 2009; Gorillaz in 2010).
As well as an illustrious career in bands and as a solo artist, East London-born Albarn is a celebrated composer. His opera Monkey: Journey to the West, which reinvented the Chinese legend of the Monkey King's journey of enlightenment, opened the very first Manchester International Festival in 2007. He also wrote and starred in another opera, Dr Dee, which premiered at the festival four years later, while Wonder.land, a future-leaning rework of Lewis Caroll's Alice's Adventures in Wonderland, marked his first musical in 2015.
Albarn returns to MIF in 2021 armed with a new, entirely different project. The Nearer the Fountain, More Pure the Stream Flows is a set of orchestral works inspired by the starkly beautiful glaciers, volcanoes and thermal springs of Iceland, a country Albarn has been visiting for almost three decades. Originally intended for launch in 2020, the project was halted by the pandemic, however lockdown afforded Albarn the time to refine the compositions, further exploring themes of fragility, emergence and rebirth in the context of a pivotal moment in history.
Judging by the 20-minute taster gifted to us via a 2020 Boiler Room livestream, The Nearer the Fountain… (titled after a line by English romantic poet John Clare) is Albarn's most experimental musical adventure yet. Performing with an ensemble of orchestral instrumentation, electronics, vocals and piano, Albarn's songs are wistful and melodious, yet the music surrounding his voice is often atonal and harsh, sometimes even tempestuous, capturing the raw power of Iceland's natural landscapes.
Alongside this more classical-inspired music, we'll hear songs spanning Albarn's substantial discography. After a year bereft of live performance and half a decade since Albarn performed as a solo artist, this is set to be a special show indeed.