MIF21: Cloud Studies at the Whitworth, Manchester
Sara Jaspan, Exhibitions Editor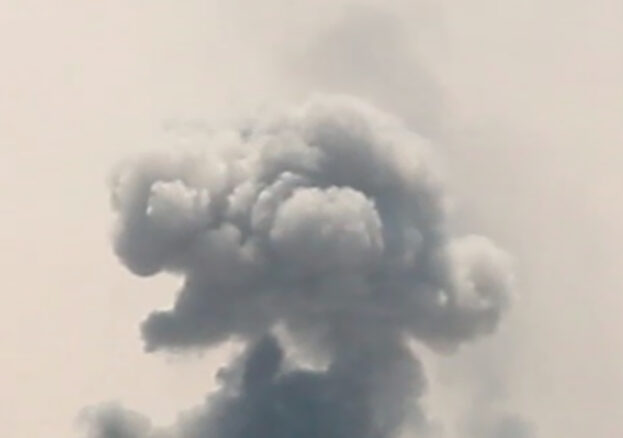 Can art be a tool for affecting real, high-level change? Over the course of its 10-year existence, Forensic Architecture has stolen the attention of the public, art world and legal sector with its endlessly in-depth, ground-breaking investigations into human rights violations – including violence committed by states, police forces, militaries, and corporations. The 2018 Turner Prize-nominated, Goldsmiths-based research agency works directly with and on behalf of communities and individuals affected by conflict, police brutality, border regimes and environmental violence, and its findings have been presented in art galleries, lectures and courtrooms around the world, bringing injustices to light.
One of the key highlights of Manchester International Festival 2021 will be Cloud Studies – a major exhibition of the agency's work, staged at the Whitworth Art Gallery, that exposes how states and corporations weaponise the air we breathe to suppress civilian protest, to maintain and defend violent border regimes, and empower extractive industry. Examples of cases will span Palestine, Beirut, London, Indonesia, and the US-Mexico border, and provide insights into Forensic Architecture's game-changing methods of open-source investigation, employing tools that range from creating virtual reality environments and 3D modelling to interviewing survivors of violence to access and explore memories of trauma.
The show will also feature a two-channel film that marks the first stage in the agency's new investigation into environmental racism in Louisiana, in an area known as 'Cancer Alley'. The state has the most toxic air in America due to the high concentration of petrochemical production facilities located along the Mississippi River, and the majority-Black communities that live in the region (once home to thousands of slaves) are up to 50 times more likely to develop cancer as a direct result. The film will contextualise the current situation within a 300-year-long history of environmental racism, beginning with colonialism and slavery, whilst demonstrating how this extractive economy continues today and fuels climate change. The project supports the multigenerational efforts of Black Louisianans to protect themselves from future erasure and lobby for ecological reparations.
This is a rare opportunity to experience the wide breadth of Forensic Architecture's work in one setting and to witness the early stages of yet another of the agency's deeply urgent investigations. Don't miss.