Cinema Unbound: The Creative Worlds of Powell and Pressburger at HOME
Tom Grieve, Cinema Editor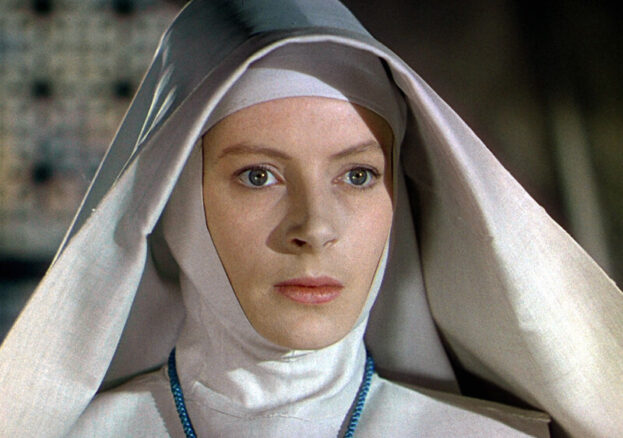 Over the coming months, Manchester's HOME joins cinemas across the country in a UK-wide, BFI-backed celebration of the films of Michael Powell and Emeric Pressburger. Scheduled to run from Friday 20 October all the way until Thursday 14 December, Cinema Unbound: The Creative Worlds of Powell and Pressburger offers audiences the opportunity to explore the pair's work through a huge array of screenings, talks and events.
The filmmaking partnership known as 'The Archers' is responsible for visionary films such as The Red Shoes, Black Narcissus and The Life and Death of Colonel Blimp. Working together between 1939 and 1957, Englishman Michael Powell and Hungarian émigré Emeric Pressburger produced a spread of visually dazzling, morally complex cinema that delved into subjects of empire, wartime, love and madness.
Powell and Pressburger had a unique cinematic language that was all their own… they were willing to break and reinvent any 'rule' that movies had
– Greta Gerwig
HOME's season features showings of eight of the films, from those mentioned masterpieces, to early works such as The Spy in Black, through to Powell's Peeping Tom – a proto-slasher film so reviled on release that it ended the director's career. There are also various talks and discussions, notably with season co-curator Andrew Moor, a Powell and Pressburger scholar from Manchester Metropolitan University, designed to guide audiences through the films.
The undisputed highlight of the season is a discussion between Moor and triple Academy Award-winner Thelma Schoonmaker (Raging Bull, Goodfellas) on Sunday 5 November. The film editor will talk about her late husband Michael Powell's partnership with Emeric Pressburger, the place of the pair's work in film history, and Powell's friendship with Schoonmaker's five-decade long collaborator Martin Scorsese.