Cinema Rediscovered/ Pre-Code Hollywood: Rules Are Made to be Broken at HOME
Tom Grieve, Cinema Editor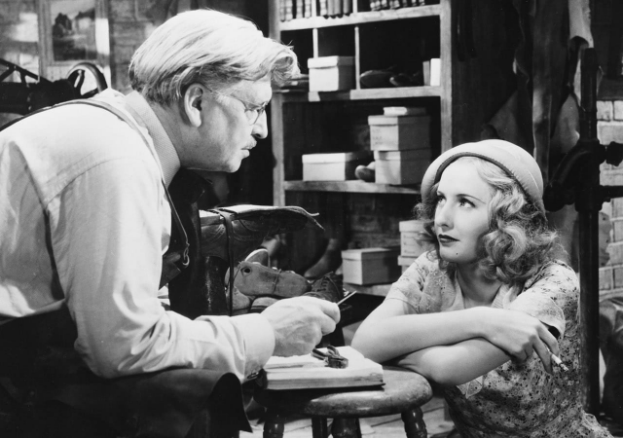 Fresh from this year's Cinema Rediscovered festival, HOME are presenting Pre-Code Hollywood: Rules Are Made to be Broken, a mini season of films that take us back to the wild and adventurous early days of Hollywood.
The Hays Code was a set of self-imposed rules adopted by the American film industry to pacify moralisers, religious groups and political opportunists seeking to regulate what appeared on the country's silver screens. It was designed to push out perceived sexual perversity and sympathetic depictions of criminality, while encouraging good family values and positive representations of the institutions of church and state.
The Code was in active use between 1934 and 1968, and much of our modern perception of Classical Hollywood is coloured by the films released in this period. But the years immediately preceding its enforcement, the pre-Code period, contained some of the most  audacious, the most fun, and the most shocking movies in all of cinema history.
Curated by film writers and critics Pamela Hutchinson and Christina Newland, the season at HOME features three titles full of gangsters and gold-diggers, charming criminals and seductive stars. Starting on Saturday 26 November with an appearance by Jean Harlow as a social-climbing home-wrecker in Red-Headed Woman, each film is preceded by an introduction recorded at the festival.
Next, on Monday 28 November Jewel Robbery stars Kay Francis as a Viennese lady caught up in a haze of marijuana smoke and extramarital affairs, opposite gentleman thief, William Powell. Finally, Barbara Stanwyk shows up as a Nietzshe-inspired seductress bound for the bright lights of New York in Baby Face (Tue 29 Nov) – a film released by Warner Brothers in response to MGM's hit Red-Headed Woman.