Cinderella at Contact
Creative Tourist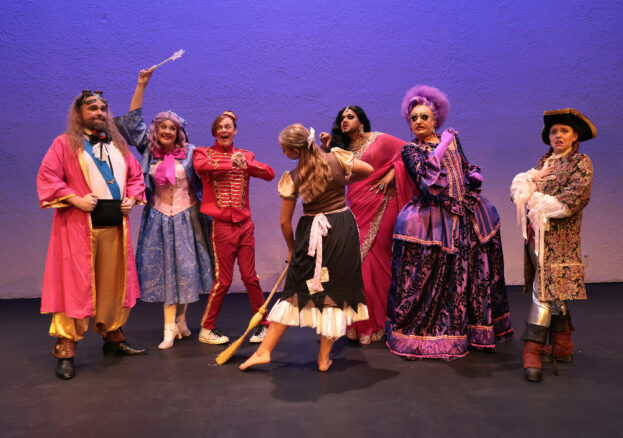 Head to Contact this festive season when eight-freestyle return with a fresh and funky version of Cinderella. This is a wildly joyous pantomime offering a girl-power spin on the traditional rags-to-riches tale.
For Christmas 2023, eight-freestyle join forces with the ever-brilliant Contact Young Company too. Expect a modern soundtrack from DJ Dandini, plenty of singalongs and an energetic cast of all-singing, all-dancing performers.
The Contact pantomime is as much fun for the grown-ups as it is for the little ones. Follow Cinders as she tries to escape her cruel stepsisters (and their terrible fashion choices); marvel at the crazy inventions of Lord Stoneybroke, laugh along with Buttons and help the Prince find his true love.
Grab a giant pumpkin, suspend all disbelief and brace yourself for Christmas theatre madness at Contact.