Chorlton Book Festival at various venues
Sarah-Clare Conlon, Literature Editor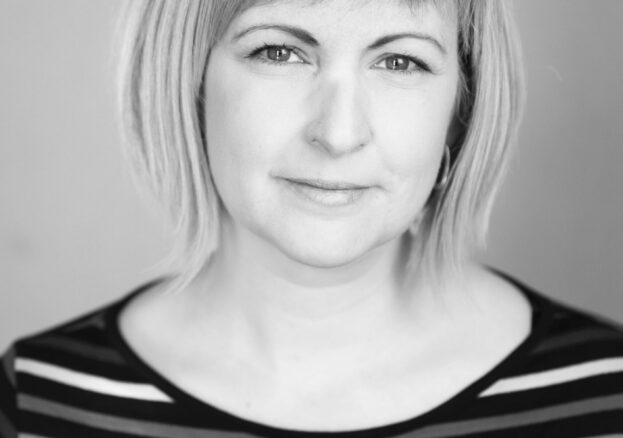 Now in its 19th year, Chorlton Book Festival takes place from Friday 15 September to Saturday 23 September, with a small but no less juicy version for 2023 as Chorlton's lovely Carnegie library undergoes renovation. Expect everything from performance poetry and bestselling books to local history walks and storytimes with tiara-wearing wordsmith Lady Ilaria (one-third of the current Verbose team).
Getting the festival off to a good start on Friday 15 September (7.15–9pm, Chorlton Library, £3/£1 concessions, pay on the door) are The Manchester Poets, hearing from a number of open mic floor poets before welcoming Amanda Dalton as guest. Regularly presented by copeland smith, The Manchester Poets have delivered diverse and exciting poetry for over 40 years, featuring hundreds of guest poets. Anyone is welcome to attend and the post-show chat continues until late in the pub next door.
Amanda Dalton is a poet and playwright, and visiting teaching fellow at Manchester Metropolitan University's Manchester Writing School. Her poetry collections How To Disappear and Stray are published by Bloodaxe, and her latest pamphlets include an experimental poetry 'sketchbook', 30 Poems In Thirty Days (Arc Publications, 2021), and Notes On Water (smith|doorstop, 2022). Her writing for theatre and BBC Radio 4 and 3 includes original plays, drama documentary and adaptations. She is currently working on text for a series of short films with Manchester Camerata, a commission for Keswick's Theatre By The Lake and a new poetry collection.
Saturday 16 September sees the return of An Evening With Flapjack Press at The Edge Theatre & Arts Centre (7.30pm, pay what you can, £2-8), when you're invited to join the award-winning wordsmiths of the Salford-based publishing house (and regular hosts of Central Library's Word Central) for a feast of entertaining and thought-provoking poetry. Expect laughter, and perhaps even some tears as "the cream of Manchester's poets and spoken word performers", including Rose Condo, Gerry Potter, Laura Taylor, John Darwin and Tony Curry, take to the stage, hosted by Melanie Neads. 
Another festival highlight is novelist, poet and short story writer Reshma Ruia (Wednesday 20, 7pm, Chorlton Central Church, £2/5/8), when she'll be talking to local author Ruth Estevez. Reshma's latest novel, Still Lives, is a tightly woven, haunting work that pulls apart the threads of a family and plays with notions of identity. The novel is a multi-cultural family saga set in Manchester about betrayal, love and belonging. Reshma will read from her work and talk about her writing life and processes across different forms.
Purveyors of fine fiction and creative nonfiction include Thomas D Lee (Tuesday 19, 7pm, Benito Lounge, £2/5/8), bestselling author of
Perilous Times
, and
football writer
Nooruddean Choudry, talking about his book
Inshallah United
(Saturday 23, 6pm, Chorlton Unitarian Church, £2/5/8).
Workshops include a creative writing session with award-winning playwright and poet Cathy Crabb (on Friday 15 September, 2-4pm, Chorlton Library,
pay what you can, £0-8
) and the regular Chorlton Writers Cafe hosts a Chorlton Book Festival special when Jo Somerset and a special guest author will be sharing ideas and inspiration. (Wednesday 20 September, 4pm, Barlow Moor Community Association,
pay what you can, £0-8
). Last time round, former Scottish Makar Jackie Kay and bestselling author Rosie Garland helped out proceedings.
See the Chorlton Book Festival website for the full programme of events.